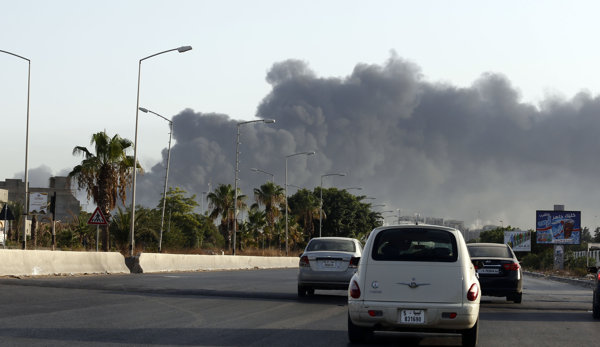 Two unidentified fighter jets which bombarded Islamist militias in the capital have led to speculations that other countries have started to get involved in the fight. The Libyan military said it didn't do the bombings. Although many suspected that the attack was carried out by Italy, one of the commanders of Renegade General Khalifa Haftar's said the General's air force was responsible for the strikes.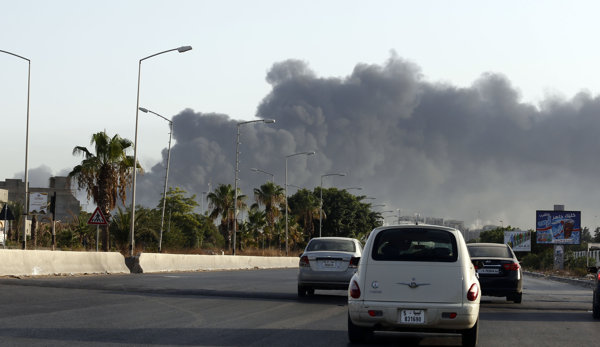 A released statement by the media office of Libya's Army chief of staff said the bombs used in the attack were "guided bombs" that are not found in their armories. Ali al-Shekhli, an army spokesman, stated that the jets were "foreign" because Libyan jets can neither fly at night nor for long distances due to refueling concerns. He described it as a "blatant foreign intervention" that merits the government to take action. The government has already called for investigations.
NATO, France and Italy have all denied carrying out the attack. A NATO official was quoted saying that "there are no fighter jets under NATO command involved in operations over Libya".   The outgoing U.N envoy to Libya Tarek Mitri also denied any having links with the attack.
Claims by a militiaman from the coastal city of Misrata that the strikes carried out by the two fighter jets were ordered by renegade Gen. Khalifa could prove to be true. Similar comments were made by a commander within his ranks. The renegade General has vowed to wage a war against Islamists.
None of the militias had been thought to own warplanes, while the government has an outdated air force, badly in need of repair. The government wants an end to the battles raging in the country but it has little or no more authority over the different militia groups.