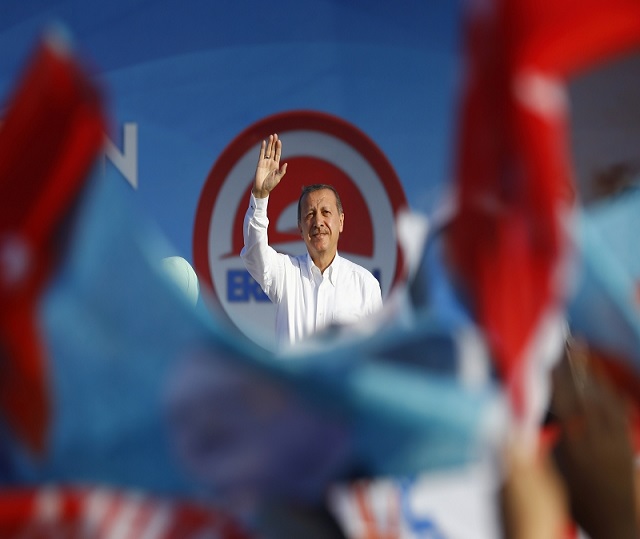 Erdoğan has been sworn in as the 12th president of modern Turkey and the first one to be elected directly by the electorates. He is hoping to strengthen the bond between the presidency and the people because it has been weakened in the past years.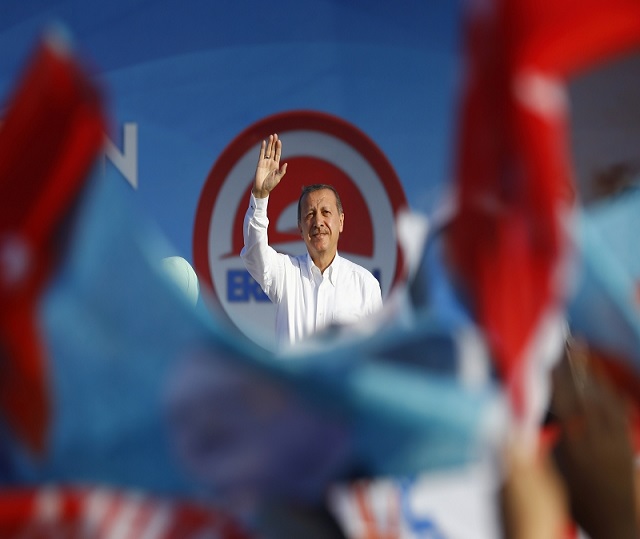 Before his election as president in the 10 August polls, Erdoğan was serving as the Prime Minister. However all is not smooth within his Justice and Development Party (AKP). Development Minister Cevdet Yılmaz while expressing what is believed to be the common feeling of the AKP group said "we are living the (moments of) joy and sadness at the same time." Erdoğan has been busy with reforming the management of the party which is now headed by Foreign Minister Ahmet Davutoğlu.
President Erdoğan admitted that the link established by Anıtkabir Atatürk, the founder of the modern republic, has dwindled. During his visit to his mausoleum, he wrote in Anıtkabir's Special Book that "after your death, the bond between the office of the presidency and the people was weakened. I believe that the tenure I start today is a means for the people to embrace their president and for the state to embrace its nation."
The end of the day was marked by the handing over the presidency by the outgoing president, Abdullah Gül, at the Çankaya Palace. He described Erdoğan as "a friend" of his for more than four decades with whom he has worked with to make Turkey a more powerful and prosperous country.
Erdoğan said Turkey's foreign policy will be based on the pillars of "peace, solidarity and welfare" before adding that it doesn't have an eye on any country's territories or their internal issues.