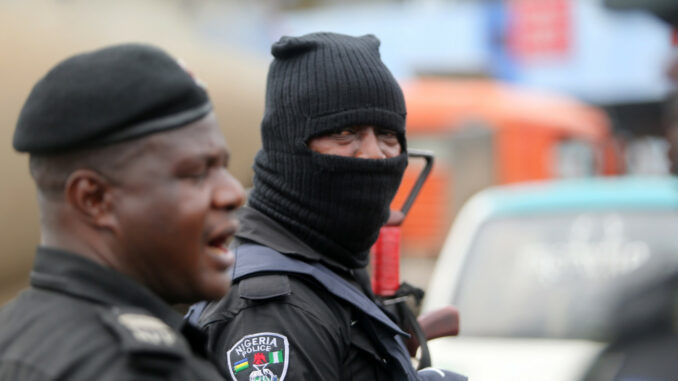 ECOWAS has instructed that the "necessary steps" be taken to deploy a Nigerian police unit to Guinea-Bissau, according to the final communiqué of the organization's Heads of State conference released Monday.
"The conference instructed the Economic Community of West African States (ECOWAS) Commission to take the necessary steps for the deployment of the Formed Police Unit pledged by the Republic of Nigeria for the Stabilization Support Mission in Guinea-Bissau," reads the final communiqué of the conference, held on Sunday in Bissau.
According to the same source, the ECOWAS Commission is expected to relocate the headquarters of the force deployed in Bissau, which currently operates in the Air Force.
The Nigerian Formed Police Unit (FPU) is a department of the Nigerian police that specializes in participating in peacekeeping missions and was established in 2005, but has been in existence since 1960, when it participated in its first mission.
The unit has participated in missions in several African countries, including Angola and Mozambique, and in Timor-Leste, Kosovo, Afghanistan, Haiti, among others.
The president of the ECOWAS Commission, Gambian diplomat Omar Touray, announced on Sunday that the Heads of State had decided to extend the presence of the stabilization missions in Guinea-Bissau and The Gambia.
Following the 2012 coup d'état in Guinea-Bissau, ECOWAS deployed an interposition force to ensure the security of State institutions and key political figures in the country.
After being elected President of Guinea-Bissau in 2020, Umaro Sissoco Embaló ordered the withdrawal of the forces.
ECOWAS decided to re-deploy a Stabilization and Security Mission to Guinea-Bissau following the attack on the Government Palace in Bissau while a Council of Ministers attended by Umaro Sissoco Embaló was taking place in February 2022. The mission started arriving in the country in May of the same year and has now seen its mandate extended for another year.
The ECOWAS military mission in The Gambia has been stationed there since the political crisis of 2016, when former Gambian Head of State Yaya Jammeh refused to leave power, after being defeated in the presidential election by current President Adama Barrow.