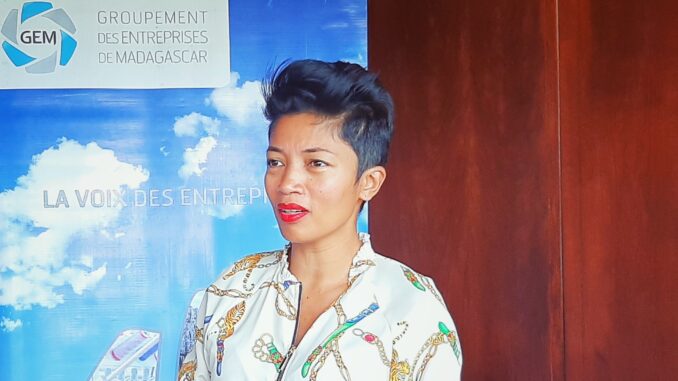 Madagascar's President Andry Rajoelina has fired his civil Chief of Staff Romy Andrianarisoa currently in custody in the United Kingdom after her detention in London last week over corruption allegations.
The office of the Malagasy leader also indicated Romy Andrianarisoa has been on leave since August 08 for two weeks. The office also informed that the President Rajoelina is not aware of her trip to London.
The National Crime Agency (NCA), the United Kingdom's lead Agency against organized crime, human, weapon, drug trafficking, cybercrime and economic crime arrested the Civil Chief of Staff and a French man known as Philippe Tabuteau on August 10.
Both defendants were reportedly trying to demand kickbacks from representatives of London-based Gemfields Group specialized in the mining, processing, and sale of colored gemstones, in exchange for exploration licenses.
They allegedly demanded €260,000 and five per cent shares in the company in exchange of the license. Gemfields has been already present in Madagascar through its subsidiary Oriental Mining s.a.r.l. that owns the rights to fifteen exploration licenses covering emeralds, rubies, sapphires, tourmalines, and garnets in Antananarivo, Fianarantsoa, and Toliara provinces.
Oriental equally has been in talks with Malagasy authorities for several other exploration licenses that are pending approval from the Malagasy Ministry of Energy and Mines.
Andrianarisoa and her partner will appear in court on September 8 for hearing.
Madagascar's local branch of Transparency International- Initiative Madagascar (TI-MG), "Madagascar Tribune" reports, has decried corruption practices in the country's procurement process especially the granting of mining exploration permits.