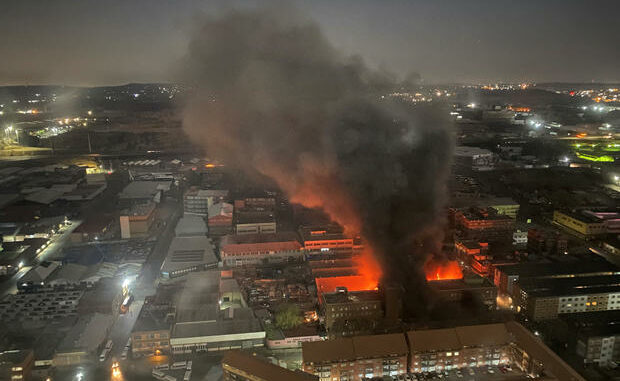 At least 73 people died in a fire that devastated a four-storey building in central Johannesburg on Thursday August 31, the city's emergency services announced.
A further 52 people were injured, according to statements made to a local TV station by emergency services spokesman Robert Mulaudzi. The injured, some of whom suffered smoke inhalation, were taken to hospitals for treatment, he added.
The fire, which broke out on Wednesday night, has been extinguished and firefighters were busy searching for other possible victims on Thursday morning. "We're going floor by floor" in this search, Mr. Mulaudzi told the ENCA channel.
Rescuers were taking charred bodies out of the building and laying them on the street under sheets or blankets, as a journalist observed on the spot. The cause of the tragedy was not yet known. Police on the scene cordoned off the building, in front of which ambulances and fire trucks were parked.
"This is a sad day for the city of Johannesburg…. In over 20 years of service, I have never come across anything like this," said Robert Mulaudzi.
The building, a brick-red and white edifice with burnt-out windows according to TV images, is located in a deprived area of the former business district of South Africa's economic center. Residents had settled in informally, according to the spokesman. "Many people" may have been trapped inside when the fire broke out, he estimated.