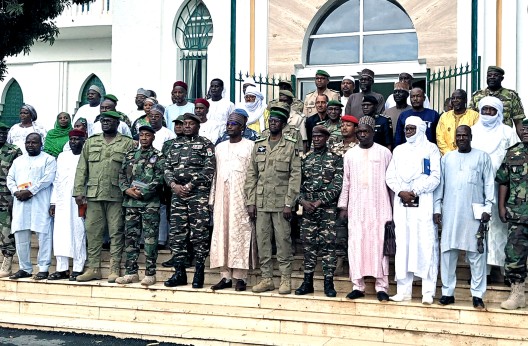 The Nigerien Foreign Ministry Tuesday October 3 rejected a statement by Algerian authorities that the West African country has accepted Algiers mediation that proposes a six-month transition period to end the military rule currently in power in the poor African country.
Niger, currently controlled by a junta that deposed west-backed leader Mohamed Bazoum on July 26 is currently facing an international isolation.
Junta in August 2023 proposed a three-year transition but the African Union and the regional bloc, the Economic Community of West African States (ECOWAS) rejected the offer and demanded the restoration of Bazoum.
Algeria late August proposed a six-pillar mediation that proposes a six-month transition.
Early this week, media sources and Algerian authorities announced that the junta has accepted the mediation offer. However Tuesday October 3, the country's Foreign ministry indicated authorities have not approved the offer yet.
The ministry, Sputnik news agency reports, said in a statement published by the Nigerien news agency ANP that, following a meeting between representatives of the two countries on September 25 in New York, Niger announced the willingness of the authorities to study the Algerian mediation proposal for a settlement in Niger.
"Even before the conclusions of this meeting were formalized, the Foreign Ministry was surprised to see on social media and in some media outlets a statement made by the Algerian Government indicating that Niger 'had accepted the mediation of Algeria, which had offered the military a six-month transition period'. In view of the foregoing, the Government of the Republic of Niger rejects these conclusions and reiterates its intention to preserve the bonds of friendship and fraternity with Algeria," the statement said.
Ahmed Attaf, Algeria's top diplomat visited Niamey in August 2023 to present President Abdelmadjid Tebboune's mediation offer. The North African country has opposed the ECOWAS's option for a military intervention to bring Bazoum back to power. Algeria argued that a military intervention will be dangerous for the Sahel region already unsafe because of the presence of terror groups.