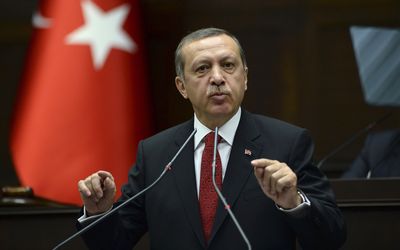 The European Union has reacted to the mass arrests of more than a score of people working in the Turkish media as an "incompatible [action] with the freedom of media" but President Recep Tayyip Erdogan stressed that it is a national issue that does not require the opinion of others.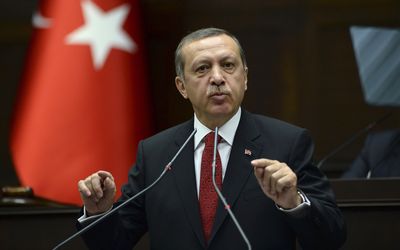 The arrested people are claimed to have links with US-based cleric Fethullah Gulen whom Erdogan accused of threatening national security by running a "parallel" state using influence in the police, judiciary, media and schools.
Journalists, television producers, TV drama scriptwriters and police officers were among those arrested. Erdogan said the raid is part of a "normalization process" and those arrested know the dimension of the crimes they have committed. He gave assurances that they will go after the "enemies of the state" that "threaten our national security" and urged the EU to be silent rather than criticizing Turkey because when such actions are being made, "we don't care what the EU might say, or if the EU is going to accept us" after keeping us waiting on our demand to be a member of the EU. "They should mind their own business," he added.
President Erdogan's comments came as a big surprise to EU foreign policy Chief Federica Mogherini. US State Department spokeswoman Jen Psaki urged Turkey not to violate its "own democratic foundations" during the raids. The Press freedom group the International Federation of Journalists (IFJ) said they were "appalled by this brazen assault on press freedom and Turkish democracy."
Deputy Turkish Prime Minister Bulent Arinc said the arrested media personnel committed serious crimes that can't be protected by the freedom of press. Some of them have been freed after questioning.