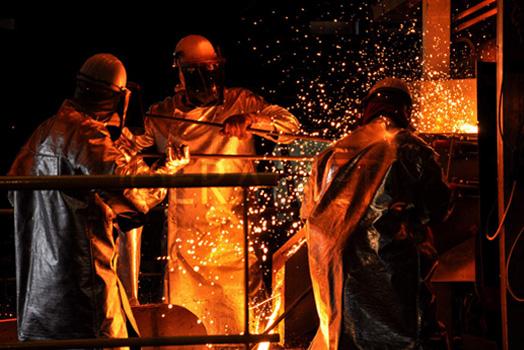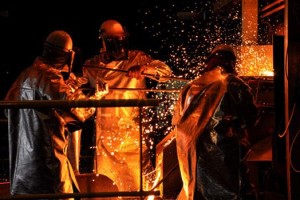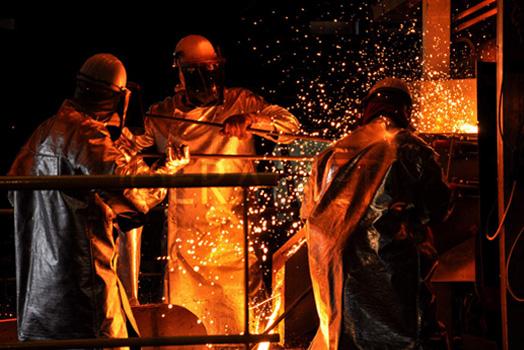 Gabon has entered the industrial world with the inauguration of Moanda's Metallurgical Complex (known as CMM), which will mark the first ever processing of manganese in the central Africa region. The plant was inaugurated over the weekend by the head of state Ali Bongo Ondimba after 52 years of gross exploitation of manganese in the country.
Moanda's Metallurgical Complex is located in the province of Haut-Ogooué in South-East Gabon. Installed on a 50 hectare surface, the complex will have an initial annual production of 3.8 million tons, according to Gabonese authorities' forecasts.
The complex consists of two plants: one of silicomanganese and another of metal manganese.
The silicomanganese plant has a capacity of 65 000 tons per annum and while the second plant (metal manganese plant) has  a capacity of 20 000 tpa.
This new complex, belonging to the Gabonese State with 40% of stakes and the French group Eramet, required an investment of € 230 million. It employs nearly 500 local miners and metallurgists.
For President Ali Bongo, this new infrastructure is essential for the economic growth of the country.
"By deciding to encourage the local processing of our raw materials, I was eager not to punish the industrialists or harm them, but to put added value and thus offer to our economy, more solid, more sustainable sources of growth that can generate the most qualified and best paid jobs," he said at the dedication ceremony.
The completion of this large-scale, high value-generating industrial complex attests to the ERAMET Group's substantial contribution to the development of Gabon's mining and metallurgical industry, said Patrick Buffet, Chairman & CEO of the ERAMET Group.
Gabon is the first country in sub-Saharan Africa to have a leading-edge facility on a technological par with ERAMET's ore processing plants in the USA, Europe and China, Buffet said.
Moanda Metallurgical Complex, comprised of two plants using hydro- and pyrometallurgical techniques, will lead to new professions and training needs locally, he said, announcing that a new Mining and Metallurgical School will be set up in Moanda under Gabon-ERAMET partnership. The school is expected to open in 2016.
The development of CMM is part of Gabon's plans to industrialize the mining sector and generate growth considering the country's mineral resources potential.
It will also create and develop local skills through the beneficiation of manganese," says CMM CEO Fabrice Nze-Bekale.
The CCM project is fuelled by electric power generated from the Grand Poubara dam.