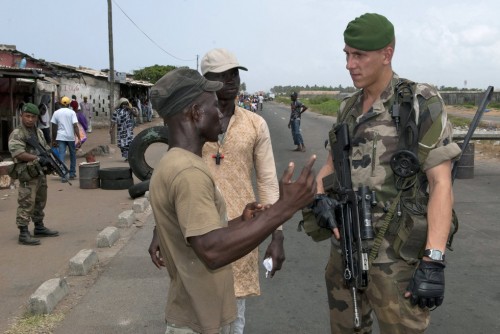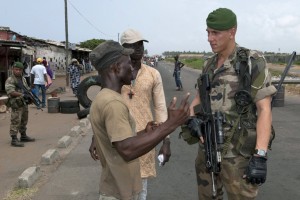 France will not send troops to Mali but will support an African military intervention in the country to crack down on Islamist rebels, French Defense Minister Jean-Yves Le Drian said over the weekend.
The French official deemed that an African military intervention is "desirable and inevitable" but said Paris will not take a military initiative in the African country.
France, he said, hopes that African forces could be the first to take action in Mali in line with the UN Security Council resolution.
The Economic Community of West African States (ECOWAS) is ready to send a 3,000-strong military force to Mali to help the government recapture the north from Islamist groups but is waiting for United Nations approval and for a formal request from the Malian government in Bamako.
The French defense minister expressed concern over the situation in northern Mali, which has been, for almost five months, under the control of Islamist groups, like Ansar Dine (Defenders of Faith), the Movement for Oneness and Jihad in West Africa (MUJOA) and Al-Qaeda in the Islamic Maghreb (AQIM), groups whose socio-political ideologies threaten the Maghreb, West Africa and Europe.
These Islamists want to enforce Sharia (Islamic law) and have imposed a repressive regime of public beatings, whippings and even stoning on the local people sparking outrage from governments across the world and from the local population.
As neither the Malian army nor the ECOWAS force seem ready to take action any time soon, a group of civilian fighters have begun training in open camps to challenge the Jihadists who now lay claim to the once tourist-friendly town of Timbuktu as well as other strategic sites.
The civilian militia leaders say they are tired of waiting for an army that shows no signs of action and that they will strive to liberate the north, whatever the price.
On Sunday the local population in Gao challenged the Islamists of MUJOA (Movement for Oneness and Jihad in West Africa) who were planning to cut off the hand of a suspected thief.
The inhabitants took to the streets to protest the harsh punishment, leading the Islamist group to change its plans to quell the protests. The protest movement followed the fatal stoning by Islamists of a couple accused of adultery and pointed to the population's growing resistance to the imposition of sharia.