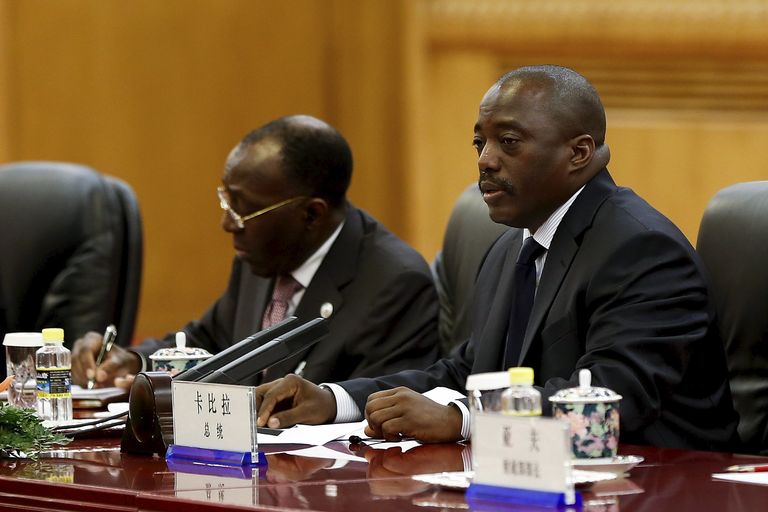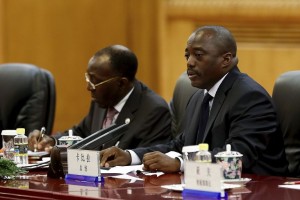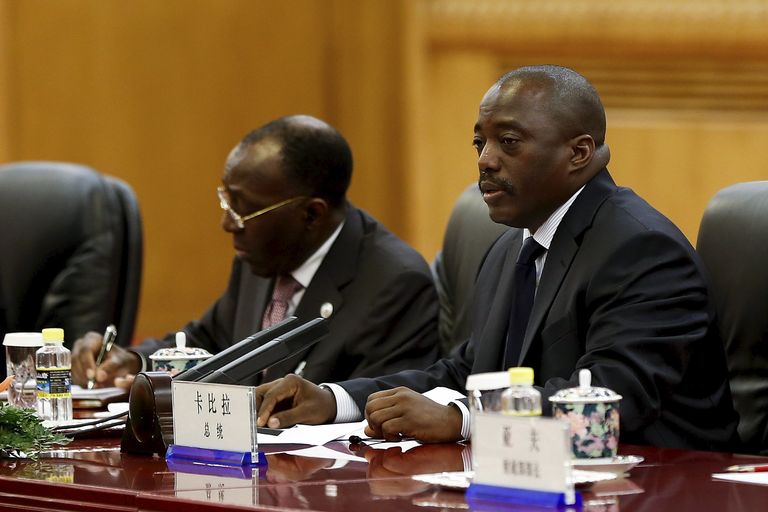 Thousands people gathered in the capital, Kinshasa, on Tuesday to oppose President Joseph Kabila's unconstitutional third term
Kabila, in office since 2001, is constitutionally ineligible for next year's poll as he nears the end of his second term. However, his foes accuse him of wanting to stay in power.
The protest, which was authorized by the governor of Kinshasa, Andre Kimbuta, went on peacefully.
It was the first major anti-government rally since the demonstrations of last January in Kinshasa and other cities where at least 40 people were killed.
The January demonstrations were staged to protest a revision to the electoral code, which critics said was a pretext to delay the presidential vote. Parliament dropped the proposed amendments.
Tuesday's rally was called by several major opposition parties, including the Movement for the Liberation of Congo and Union for the Congolese Nation. It took place as the parliament opened its fall session.
Kabila launched talks in June but only the Union for Democracy and Social Progress (UDPS) agreed to attend, with two other sizeable groups boycotting them.
UDPS President Etienne Tshisekedi, 82, issued a statement late on Sunday saying the talks had failed and that he had called on his party's delegates "to withdraw immediately from the negotiating table".
The country's $18 billion economy is on track to become one of the fastest growing in the world, thanks partly to greater political stability.
The IMF forecasts it will grow by 10.5 percent this year, driven by mining, which makes up 15 percent of GDP.