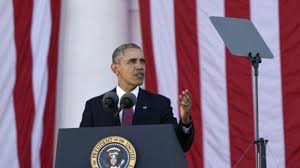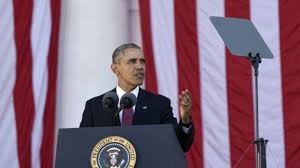 The US has removed on Thursday its economic sanctions against Liberia citing the country's peaceful progress following years of civil war.
The decision ended a national emergency declared with regards to Liberia in 2004 and lifted the resulting economic sanctions.
"The United States congratulates the people of Liberia for their determination, ingenuity and commitment to peace and democracy that has made this possible," said Ned Price, the White House's National Security Council (NSC) spokesperson, in a statement.
"Liberia has worked to overcome not only the scars of war but also the challenge of responding to an unprecedented outbreak of Ebola at a time when Liberians were in the middle of the vital work of consolidating democracy, building their economy, investing in infrastructure, and strengthening their security services," the statement said.
Former president George W. Bush imposed sanctions on Liberia in 2004, saying a peace deal and cease-fire ending the civil war was not being fully implemented.
Bush had also accused Liberia was of involvement in arms trafficking and illegal lumbers sales that were financing wars throughout West Africa.
Former president Taylor was arrested in 2006 and sentenced to 50 years in jail in 2012 for what judges described as "some of the most heinous crimes in human history."
In the statement released on Thursday, President Obama said that Taylor's imprisonment meant that sanctions were no longer necessary.
He said that he and his allies now had a "diminished ability" to "undermine Liberia's progress."
Since 2006, Liberia has been led by Nobel Prize laureate Ellen Johnson Sirleaf, who has been praised internationally for her work in the West African nation.