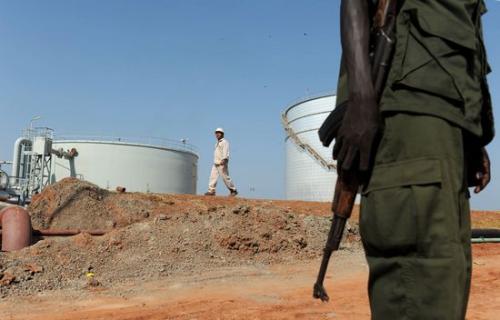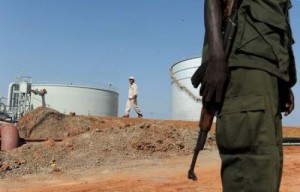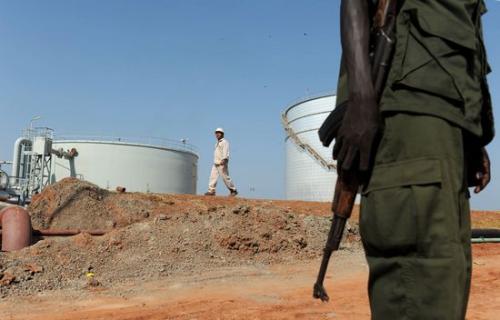 South Sudan's Minister of Petroleum and Mining Stephen Dhieu Dau said Thursday his country hopes to resume oil production in the Upper Nile's oilfields in four to six months.
S.Sudan, accusing Khartoum of stealing its crude oil, had unilaterally decided last January to stop oil production in its oilfields. Khartoum had confiscated $815 million of S.Sudan's oil after the latter refused to pay fees to use Sudan's oil distribution infrastructure.
Also, some oil producing facilities were damaged by air strikes launched by Khartoum during fighting between the two countries' forces last April and need time to be repaired.
The South Sudanese official told a news conference in capital city Juba that the resumption of oil production in Unity State oilfields will require about one year.
The two countries are expected to hold negotiations and to sign a final agreement on the resumption of oil production and exports through Sudan's pipelines by September 22, Dau said.
"Resumption of oil production and export through Sudan is contingent on the signing of the final agreement," he said.
Meanwhile, the Juba-based Sudd Institute has warned that waves of ethnic violence and rampant insecurity in its multiple forms across South Sudan still threaten the new nation's efforts to achieve both economic and political stability.
The institute, in a report issued in August, specifically cites aggression from Sudan, the current economic problems and dilapidated infrastructure the new nation inherited as major threats to South Sudan's future viability.  The report also mentioned ethnic disunity as a threat to the nation's existence.
South Sudan gained independence in July 2011 following a referendum held in January the same year. The vote, in which the population overwhelmingly chose separation, was a key prerequisite of a 2005 peace deal that ended over two decades of conflict between the two sides.
When South Sudan seceded, it took the majority of what was Sudan's oil fields.