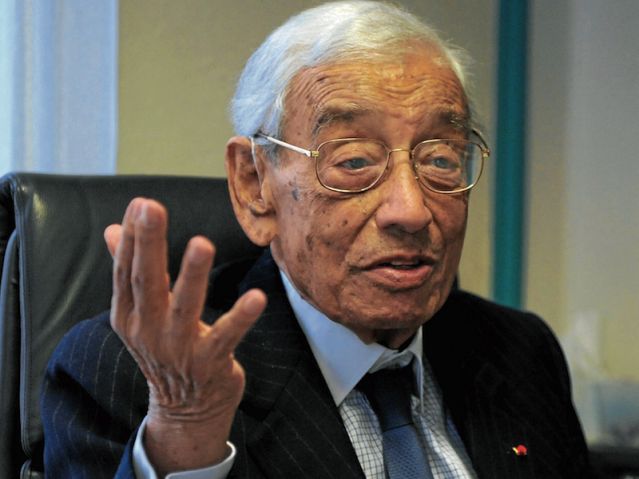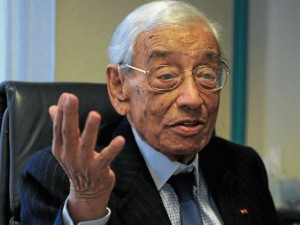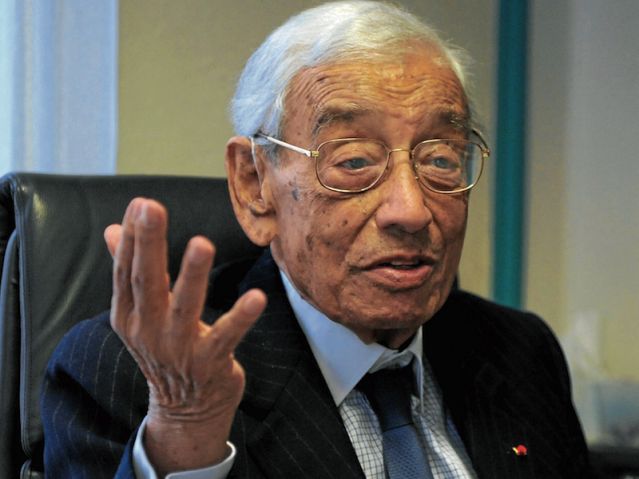 Boutros Boutros-Ghali, the first Arab and African diplomat to lead the United Nations during one of its most controversial periods, passed away Tuesday at the age of 93.
Egyptian media reported that he died on Tuesday at a hospital in Giza where he had been admitted several days ago with a broken leg.
His death was confirmed by the office of the UN Secretary General Ban Ki-moon.
Ban Ki-moon later made a brief appearance before reporters at the United Nations, calling Mr. Boutros-Ghali "a memorable leader who rendered invaluable services to world peace and international order."
"He showed courage in posing difficult questions to the member states and rightly insisted on the independence of his office and of the secretariat as a whole," Ban said.
Boutros-Ghali, who had served as Foreign Minister under Presidents Anouar Sadate and Hosni Moubarak headed the United Nations during the 1992-1996 chaotic years marked by war in former Yugoslavia and famine and genocide in Africa.
Boutros-Ghali focused on famine in Somalia and organized the first massive UN relief operation in the nation of the Horn of Africa.
After leaving the UN, Boutrous-Ghali spent several years as secretary general of La Francophonie and served on former Egyptian leader Hosni Mubarak's human rights council at a time the government was under heavy international pressure to give evidence it has embarked on reforms.