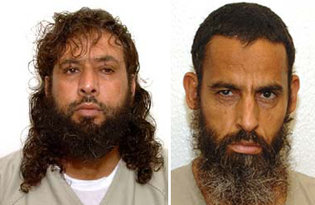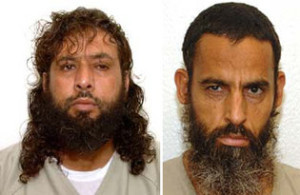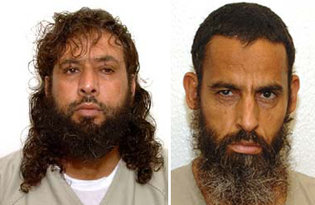 The US military announced on Monday that two detainees held for years without charge at the Guantanamo Bay prison will be transferred to Senegal for their resettlement.
The two men, identified as Libyans Omar Khalif Mohammed Abu Baker and Salem Abdu Salam Ghereby, had been held at the prison for 14 years.
"The United States is grateful to the government of Senegal for its humanitarian gesture and willingness to support ongoing US efforts to close the Guantanamo Bay detention facility," a Pentagon statement said.
Secretary of State John Kerry also thanked Senegal for taking the two ex-convicts. He reiterated the Obama administration's arguments that the prison should be closed because it is costly and fuels anti-American sentiments abroad.
"The United States appreciates the generous assistance of the government of Senegal as the United States continues its efforts to close the Guantánamo Bay detention facility," Kerry said in a statement. "This significant humanitarian gesture is consistent with Senegal's leadership on the global stage."
The two Libyans were captured in Pakistan and were turned over to the United States after the beginning of the American-led war in Afghanistan.
According to their official profile, they were accused of having trained in Al-Qaeda camps and of fleeing into Pakistan after the bombing campaign began.
The men were suspected of being long-time members of a Libyan Islamist group — known as the Libyan Islamic Fighting Group. Their release cuts the Guantanamo prison population to 89.