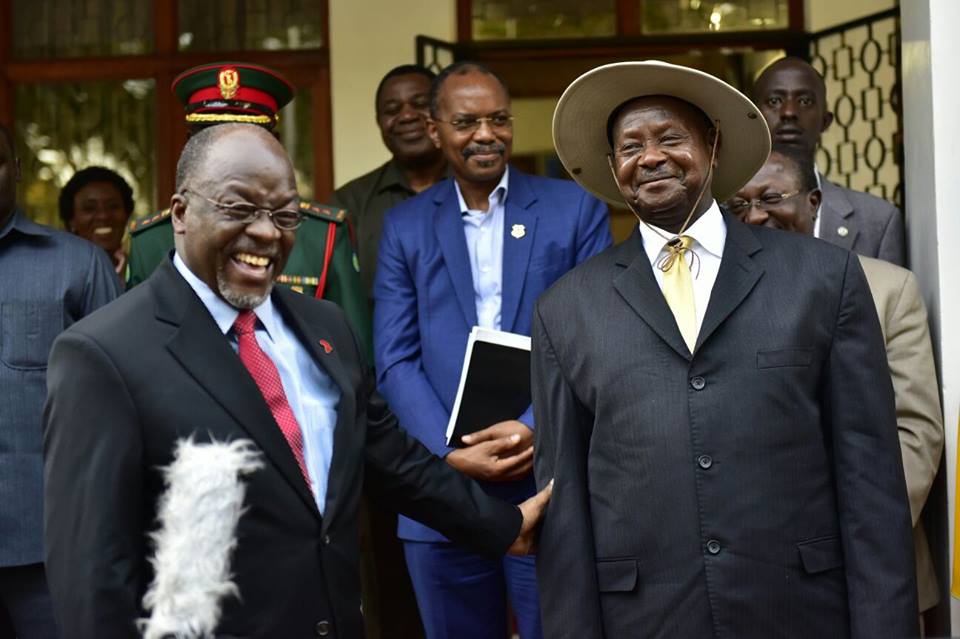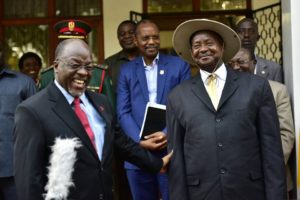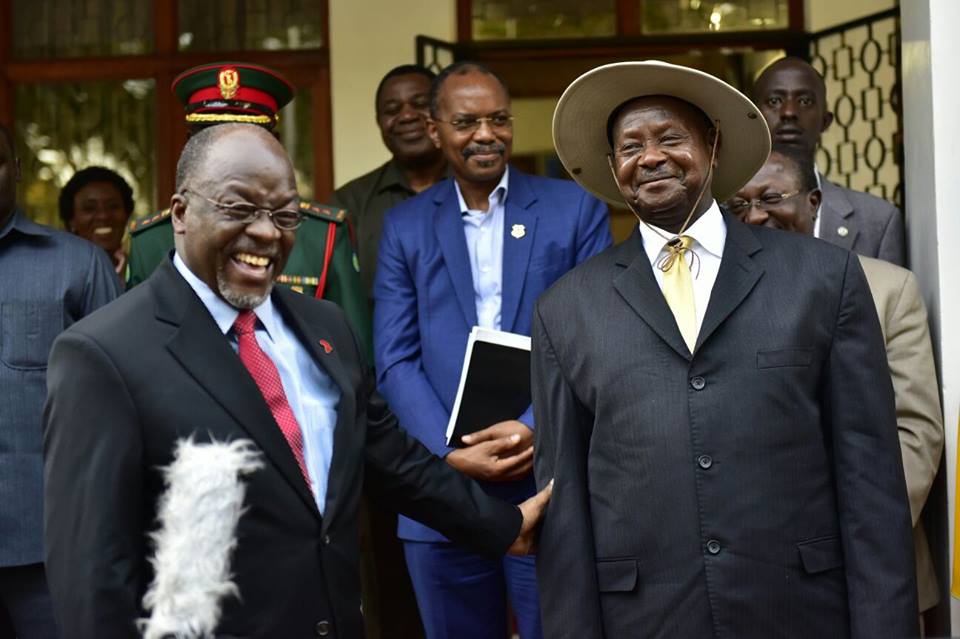 Ugandan president Yoweri Museveni has donated $200,000 cash to support the government of Tanzania affected by a 5.7 magnitude earthquake last week.
The Eastern-African nation said the earthquake claimed the lives of at least 19 people and injured over 300 in the Kagera Region.
It also reported that 2,063 houses were destroyed or badly damaged, leaving 126, 315 people homeless.
Tanzanian President John Magufuli, who received the money from his counterpart, pledged it would be directed into rehabilitating damaged public facilities. He called for more assistance to shelter, feed and treat the displaced.
Local media reported that, Kenyan president Uhuru Kenyatta has also donated building materials worth over $50,000 to help the victims.
President Magufuli directed state institutions to closely monitor the distribution of assistance to avoid that the aid is diverted for personal benefit.
He commended all people who contributed relief aid to assist the victims and alleviate the earthquake impact. He called upon Tanzanians to continue assisting the victims through the Prime Minister's Office.
According to the Premier, so far the government has responded by providing food, health services and shelter to the victims.