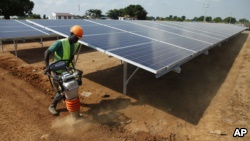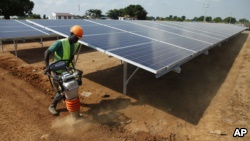 Uganda has launched a $19 million solar power plant, the largest in East Africa, to meet the increasing demand for power as the country strives to fast track its development.
The plant, which has a nominal capacity of 10MW, will power over 40,000 rural households in eastern Uganda.
According to Vahid Fotuhi, Managing Director of the company, which runs the plant, the electricity produced by the plant will be increased to 30MW in the future.
He stressed that the construction of the solar plant shows the potential the country has in generating solar energy.
"This is a source of inspiration, it shows that there is a possibility to become not only a national but an international player in the area of sustainable energy generation," Fotuhi said.
An additional 50MW are needed annually to avoid supply shortages in the East African nation.
Africa receives many more hours of bright sunshine during the course of the year than any other continent on earth.
Solar power is seen as one way Africa can reduce its energy gaps. About 600 million people are still not connected to electric grids and the rate is higher in East Africa.