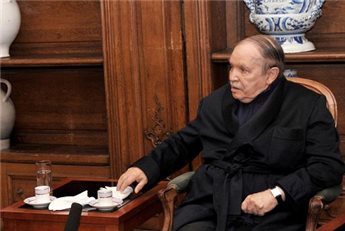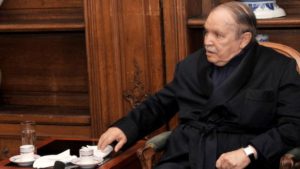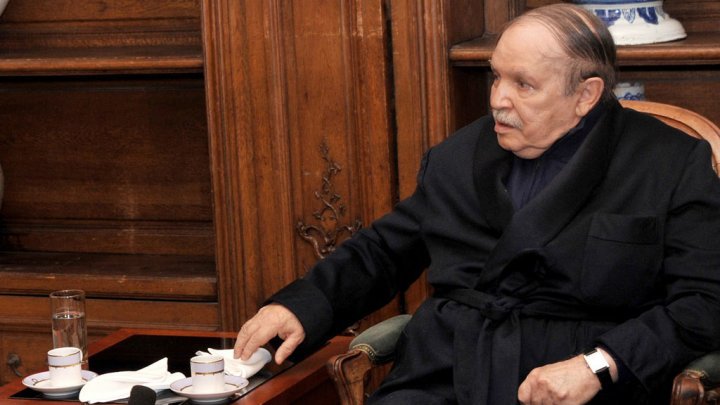 After several months away from public appearance, Algerian state television featured Sunday a video footage of President Abdelaziz Bouteflika with Abdelkader Messahel, the country's minister for African Union and Arab League Affairs.
The health of the Algerian president has been of concern since he suffered in 2013 a stroke, which confined him to a wheel chair. He has not made any public statements since then.
He rarely appears in public and even his presidential election campaign in 2014 was led by Prime Minister, Abdelmalek Sellal.
The video footage is not likely to calm down concerns as to the President's ability to rule.
Last month, German Chancellor Angela Merkel's visit to Algiers was cancelled in the last minute because Bouteflika was suffering from "acute bronchitis."
A visit by Iranian leader Hassan Rohani scheduled for March 12 was also cancelled and few days later, Bouteflika failed to receive a Spanish delegation.
The opposition continues to claim that there is a "power vacuum" in the country as they question if the president is fully in charge amid his scheduled "periodic medical check-ups" abroad.
Meanwhile, some of his supporters go as far as claiming that he would run for a fifth term in office in 2019. Political analyst Rachid Tlemcani warned that it will be "difficult" to defend such an idea because "the situation in the country has become unmanageable due to the president's health condition."