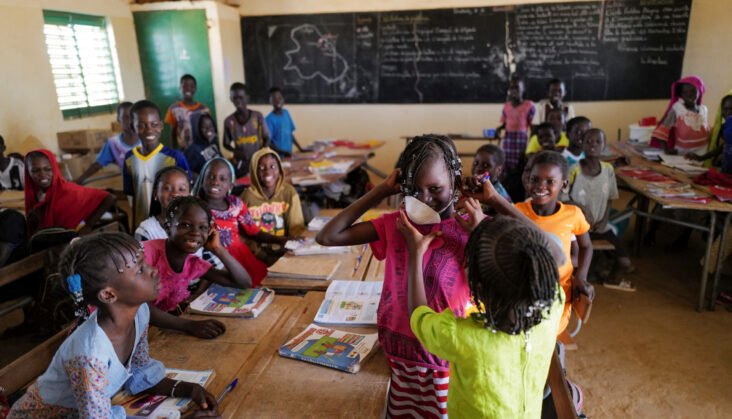 Several African countries, including Niger, Cameroon, Burkina Faso and Tanzania, have started gradual reopening of schools.
Primary school pupils were back to school on Monday June 1 in Niger, while Kindergartens remain closed.
The schools had been closed since March 20 with the first coronavirus cases in the country.
To ensure social distancing, the classes will be divided into two groups, and the canteens will not serve meals yet. The school year will end on July 10.
Cameroon's schools and universities, closed since March 17, also reopened Monday. The return to classes for the time being concerns only the students who have exams at the end of the year, in primary and secondary schools. All university students, however, are expected to return to universities.
In Burkina Faso, too, the students of the examination classes returned to school on Monday. For the other levels, no timetable has yet been announced by the authorities.
In Tanzania, classes are resuming only for pupils in the final year of secondary education and for university students. The school calendar has been interrupted for two months now to limit the risk of the virus spreading in the country.
However, in South Africa, while schools were due to reopen on Monday, June 1, for students in their final year of primary and secondary education, the Minister of Education finally postponed the resumption of classes by one week. This delay should allow the dispatch of protective equipment to ensure the safety of teachers and children.
Teachers' unions had been asking for the postponement of the return to school for several days, deeming that not all schools were ready.
Meanwhile, in Cape Town province, led by the opposition Democratic Alliance party, schools did reopen on Monday. The region is the epicenter of the epidemic in South Africa, with two-thirds of the cases recorded on its soil.