Benin classified as a middle-income country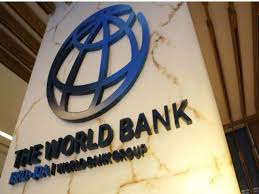 Benin, considered so far a low-income country, has been upgraded by the World Bank, since July 1, to the category of middle-income countries such as Morocco, Côte d'Ivoire and Senegal after its per capita income rose from $870 to $1,250.
A historic performance recalled by Patrice Talon on Friday, during his speech on the 60th anniversary of Benin's independence.
For him, it is the result of his rigorously piloted reforms, and a new constitution that raises high expectations among trade unions and consumer associations.
"This rigor has enabled our country to move out of the list of the 25 poorest countries in the world and into the group of middle-income countries. Our country is now charting its path towards development".
The General Secretary of the Autonomous Trade Unions, Anselme Amoussou does not question the new status of Benin. It comes from the World Bank, it's credible. On the other hand, he points out that good macro-economic figures do not always bring about a better life for workers.
"For more than 4 years we've been told that growth rates have been very good too and yet there have been no wage increases. We are still struggling, but we can keep hope and remind the government to think about those who are undergoing reforms and who are the real producers of this sudden wealth."
Many thought that this change of category closed the door to funding, as if the country was now stuffed and no longer needed it.
It is not a handicap at all, on the contrary, explains Finance Minister Romuald Wadagni: "Not only will we continue to have access to concessional financing, but we will be able to increase the volume of this financing already available and speed up the work for the prosperity of the entire population."
The Beninese economist Albert Honlonkou warns however, "When you change category, you have to be able to maintain yourself, because the same World Bank can always degrade you, it happened to Algeria last year!"
Posted by
Steven Addamah
on August 4, 2020. Filed under
Finance
,
News
,
Zoom
. You can follow any responses to this entry through the
RSS 2.0
. Both comments and pings are currently closed.