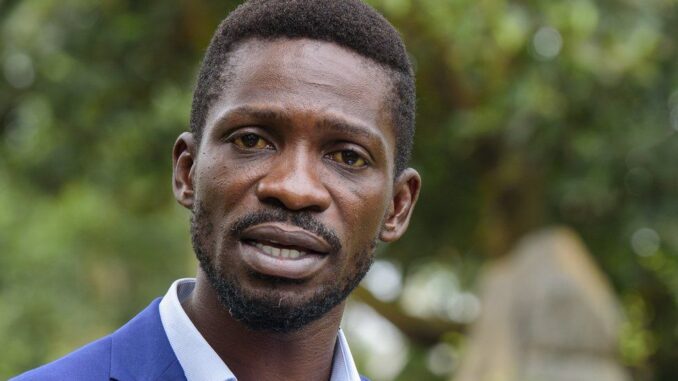 The National Unity Platform (NUP), the party of Ugandan opposition leader Bobi Wine who remains under "house arrest" held a press conference on Sunday, January 17, and rejects, unsurprisingly, the victory of President Yoweri Museveni at the end of the first round of the presidential election on Thursday, January 14 and announced Saturday by the national electoral body.
Following Saturday's announcement of the results of the presidential election, the outgoing president obtained a sixth term with 58.64% of the votes against 34.83% of the votes for his main rival Bobi Wine. A total of 11 candidates were in the running for this election, the results of which are disputed. These are, in fact, the first statements of the Platform for National Unity since the announcement of the results.
One of the party's vice-presidents, Mathias Mpuuga, is calling on their supporters and Ugandans to reject the presidential election results. NUP spokesperson Joel Ssenyonyi called on citizens to use all possible legal means allowed by the constitution to pursue change. The opposition party is still calling on people to participate in the local elections scheduled for next week.
Bobi Wine was therefore not present at the press conference held at his party's headquarters on Sunday. Since Friday evening, the opponent says he is "under siege" in his house in Magere, north of the capital. Joel Ssenyonyi denounced this afternoon an "illegal detention" and called for the "unconditional release" of the candidate. The police surrounded Bobi Wine's home on Saturday and no visitors were allowed to enter.
For his part, President Yoweri Museveni spoke during a televised address on Saturday evening for the first time since the announcement of his re-election. According to him, Ugandans voted for "the love of their country, for pan-Africanism and for democracy".