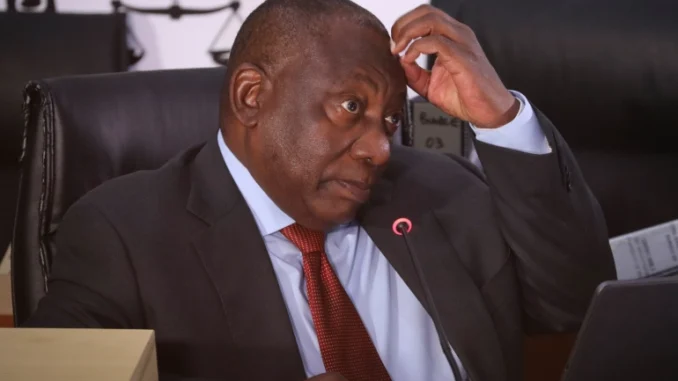 South Africa's ruling party, the African National Congress (ANC), has recorded its worst election result ever, according to the latest count on Thursday of last municipal election results.
With 99 per cent of the country's 23,000 polling stations counted, Nelson Mandela's party won less than 50 per cent of the seats, a first since the introduction of multi-party elections in the country.
According to data available on the electoral commission's website, the ANC won 46 per cent of the votes cast. Its closest rival, the Democratic Alliance (DA), received 21% of the vote, while the Economic Freedom Fighters (EFF) party received around 10%.
These preliminary results confirm a downward trend in the ANC's electoral success in recent years. Indeed, the party led by President Cyril Ramaphosa is experiencing a steady loss of momentum at local polls. In the last municipal elections in 2016, the ANC won only 54% of the seats up for grabs, down from 62% in the previous poll.
The gradual fall of the ANC is one thing, finding a replacement for it is another.
So far, the opposition parties have failed to capitalize on the widespread dissatisfaction with the ANC among the electorate. The Democratic Alliance does not inspire enough confidence, being perceived by many South Africans as the party of the economically privileged white minority.
According to the Mail & Guardian, the ANC is already discussing the possibility of forming coalition governments in municipalities where it has failed to win a majority. If they materialize, these coalitions would allow the party to govern when the new municipal councils are formed in the coming weeks. As a result, the spectre of a national coalition government becomes a possibility in the run-up to the 2024 general election.