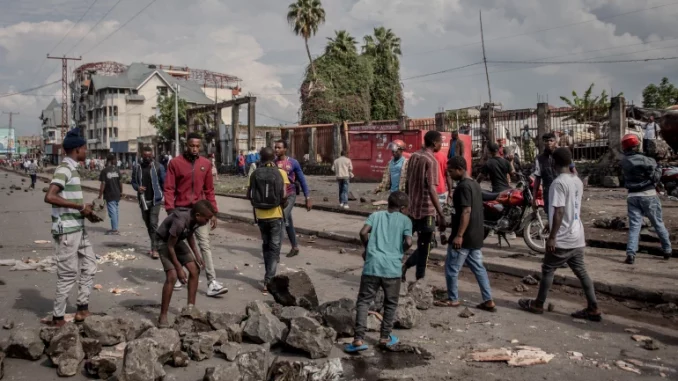 A suicide bomber detonated his bomb on Christmas Day in Beni, in the eastern Democratic Republic of Congo (DRC), killing seven people and wounding 20, authorities said.
The first official toll on Saturday was five people killed in the suicide bomber's explosion at a restaurant in the center of Beni, in North Kivu province.
The authorities immediately accused the Allied Democratic Forces (ADF) rebels of being responsible for the attack.
"At present, the provisional death toll stands at eight, including a captain of the 22nd brigade who was at the restaurant with his wife and children," as well as the suicide bomber, said Patrick Muyaya, Minister of Communication and spokesman for the Congolese government, at a press conference.
"There are also 20 wounded, including two girls, two boys, two women with fractured lower limbs, two women with serious injuries," and two local administrative officials, he added.
As for the suicide bomber, "his identification is difficult," said Lieutenant-General Constant Ndima, military governor of North Kivu.
"We could only recover his head. He was completely shredded by the explosion. But we're going to get there because we have a data bank," he told the press. Lieutenant-General Ndima invited "his constituents to be strong and vigilant because no part of the country will be given up to the enemy ADF, which wants to install a caliphate in the Great Lakes region.