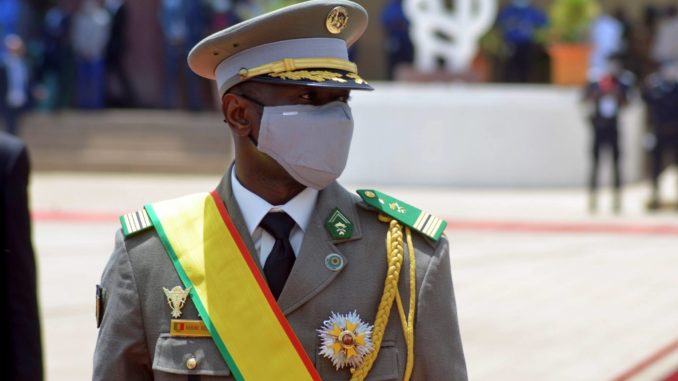 Mali has denied any deployment of mercenaries from the Russian paramilitary group Wagner, announced by some 15 Western powers.
The government of Mali "formally denies these baseless allegations" on "an alleged deployment of elements of a private security company in Mali," it said in a statement issued Friday evening.
Some 15 Western powers had announced Thursday in a statement the deployment in Mali, with the help of Moscow, of the Wagner group, denouncing the involvement of these mercenaries who are already operating in Ukraine, Syria, Libya and several countries in sub-Saharan Africa.
The Malian government "demands that proof be brought to it by independent sources" of the presence of this group, said the statement signed by government spokesman Colonel Abdoulaye Maiga, also Minister of Territorial Administration.
He "wishes to make it clear that, like the European Training Mission (EUTM), Russian trainers are present in Mali as part of the reinforcement of the operational capacities of the national defense and security forces.
Bamako asks "to be judged on acts rather than rumors and wishes to recall that the Malian state is only committed to a state-to-state partnership with the Russian Federation, its historical partner," the statement said.
On Thursday, several Western countries, including France, Germany, the United Kingdom and Canada, had "strongly condemned the deployment of mercenaries on Malian territory", and denounced "the involvement of the government of the Russian Federation in providing material support to the deployment of the Wagner group in Mali".
Mali has been the scene of operations by jihadist groups linked to al-Qaeda and the Islamic State group since 2012, as well as violence by "self-defense militias" and bandits. The regular forces themselves have been accused of abuses.
The violence that began in the north in 2012 spread to the center and then to neighboring Burkina Faso and Niger. Thousands of civilians and soldiers have died and hundreds of thousands have been displaced, despite the deployment of UN, French and African forces.