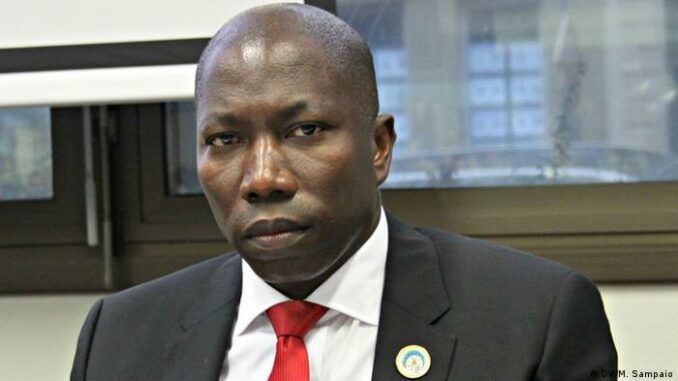 The chairman of the PAIGC, Domingos Simões Pereira, was again prevented from leaving Guinea-Bissau, despite an order of the Court of Appeal revoking the impediment measures imposed by the Attorney General's office.
This time, the leader of the African Party for the Independence of Guinea and Cape Verde (PAIGC) was even prevented from accessing the airport building and was immediately detained by security forces in the car park.
The order of the Court of Appeal, to which Lusa had access, declared "null the order of the Attorney General of the Republic," Bacari Biai," which revoked, on February 3 this year, another order of the Public Prosecutor that considered null the measure of coercion imposed on Domingos Simões Pereira to stay in the country.
The Public Prosecutor justified its decision due to "the time that the parliament takes to respond" to the request for waiver of parliamentary immunity of the deputy and "taking into account the danger that it causes to the investigation.
In another order, dated 26 January, the public prosecutor asked parliament to "allow" Domingos Simões Pereira to be "questioned as a suspect" on 1 February as part of the so-called Resgate case. The parliament has always rejected lifting the party leader's immunity.
According to Domingos Simões Pereira's lawyers, the Resgate process has been concluded and resulted in the acquittal of the defendant, a former finance minister, and in which the PAIGC leader was only a witness.
This case is related to alleged financial support by the government to banking institutions, but Domingos Simões Pereira claims that the agreement for this aid was signed in November 2015, when he was no longer prime minister, a position he held between July 2014 and August 2015.