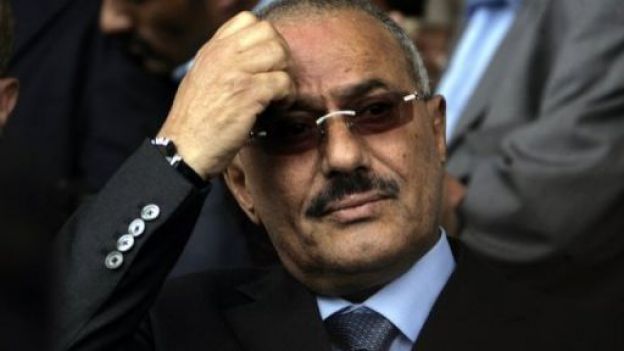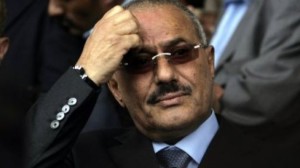 Yemen's presidential guard has increased its level of alertness after intelligence that former President Ali Abdullah Saleh is planning a comeback.  A mosque believed to be used by his loyalists to hide weapons is closely monitored by the guards and access to it has been blocked. Saleh was forced to leave the presidency in 2012 after anti-government protests against his 33year rule increased.  Saleh's deputy, Abdrabuh Mansur Hadi took over after his departure.
A tunnel linking the mosque to the Presidential Palace has been discovered.  The discovery has further given weight to Hadi's claims that Saleh is "plotting a coup" against him. The Al Saleh mosque is also used as a safe house by to store their weapons, according to a close source. The mosque siege came days after authorities closed the Yemen Today newspaper and television channel owned by Mr Saleh.
Yemen is one of the poorest countries in the Middle East and violence has contributed its quota to it. Since the mosque incident, Saleh boosted his security around his residence in the Hada district, Southern Sanaa. Despite being accused of slowly assuring the political transition of the country during his regime, Saleh continues to be the Secretary General of the influential General People's Congress (GPC) and also enjoys the loyalty of some of the military officials. Hadi is the Secretary General of the GPC.
Saleh has neither denied nor confirmed the reports. The political tension will worsen if clashes break out between two camps.
Meanwhile, Al-Qaeda is continuing its activities in the country and one of its latest actions killed eight people on a bus. On the other hand, security forces have also started fighting against Huthi rebels after the cease-fire between them only lasted for 11days before being broken.