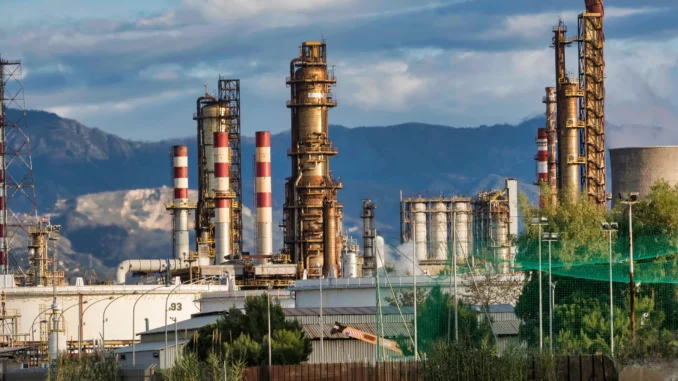 Equatorial Guinea reviews agreements for the creation of a refinery in the country's economic capital city.
This was the backdrop of the working session held this Thursday, H.E. Nguema Obiang Mangue, after attending the swearing-in ceremony as senator of the Republic, at the Sipopo Conference Room.
Thursday's working session, at the People's Palace in Malabo, was with the commission composed of the Minister of Finance, the Director General of Gepetrol, the Secretary of State, in charge of the Treasury and the State lawyers.
For the Vice-President of the Republic, this macro-project of the Government aims, on the one hand, to create national labor and, on the other hand, to make profitable and maximize the economic sources of crude oil through its transformation; therefore, the feasibility of its execution is a priority within the agenda of the executive.
In this context, Antonio Oburu, General Director of Gepetrol and focal point for this project, has indicated that positive progress is being made to close the agreements.
Likewise, Oburu emphasized that the next steps of this commission will be aimed at studies on the environmental impact, the valuation of the land chosen for the construction of the refinery and the feasibility report issued by Public Works.
For his part, the Vice President has proposed to the commission to follow a short term action plan, in order to close all the technical aspects and start up this macro-project of the Government.
So far, Equatorial Guinea has received a letter of intent with a Chinese company for the creation of the refinery, after which it moved on to the framework agreement stage and, according to the commission, the construction, land and partner agreements are already in draft form, pending a joint evaluation that will lead to a final agreement.
The commission has also informed that a law firm specialized in the matter has been contacted so that, from their expert opinion, they can advise on all the procedures to be taken into account in the signing of agreements.
An action that Nguema Obiang Mangue has valued positively, and has urged those present to take all the necessary steps to ensure that the project comes to fruition and that the actions are aimed at creating jobs for Equatoguineans, thus boosting the country's economy.