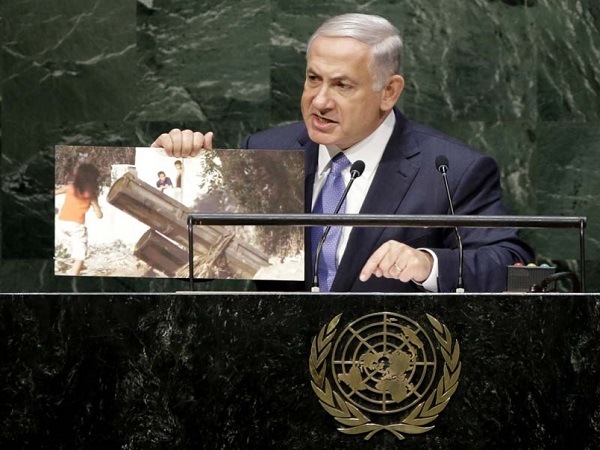 Prime Minister Benjamin Netanyahu of Israel has told leaders at the UN General Assembly that "to protect the peace and the security of the world, we must remove this cancer before it's too late;" with reference to Hamas, the ISIS and Iran. He also said that Islamists militants share a similar concept with the Nazis because they want to be the master of all.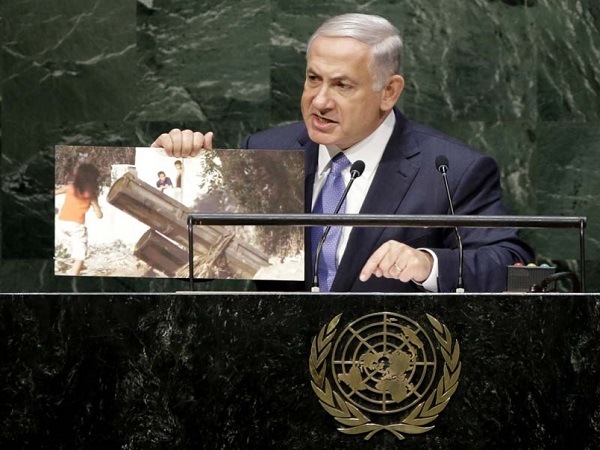 Netanyahu applauded the airstrikes on the Islamic state before adding that the ISIS and Hamas "are branches of the same poisonous tree." He urged the international community to act against the "militant Islamists…because their ultimate goal is to dominate the world." He claimed that "the militant Islamists believe in a master faith" but "just disagree on who among them will be the master of the master faith. That's what they truly disagree about." He likened the militants to the Nazis because they also "believed in a master race."
Hanan Ashrawi, an executive committee member of the Palestine Liberation Organization, accused Netanyahu of "blatant manipulation of the facts" and promoting a "failed policy."
The Israeli Prime Minster asked the audience at the General Assembly if it would let ISIS enrich uranium, build a heavy-water reactor and develop intercontinental ballistic missiles. "Of course, you wouldn't," he answered.
He then switched on to Iran warning that Tehran is doing just that and shouldn't be allowed to go ahead because "once Iran produces atomic bombs, all the charms and all the smiles will suddenly disappear. They'll just vanish. And it's then that the Ayatollahs will show their true face and unleash their aggressive fanaticism on the entire world."
Israel has always been suspicious of Iran's nuclear program and has threatened to carry out airstrikes to halt if the need arises.