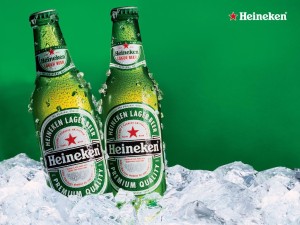 Heineken may soon install a brewery in Ivory-Coast. The information was published by the website Ivorian Connection, which evokes sources "knowledgeable," according to its information, Heineken, the international brewer, currently in association with the CFAO Group will install in coming months, a brewery in the country.
This infrastructure, the production would compete with that of LBI and SOLIBRA could, if negotiations prove successful, be located on the outskirts of the Ivorian economic capital, particularly in the area of ​​PK 24. If the cost of the project is not specified, the website however indicated that his initiative has already been brought to the attention of the Ivorian authorities.
This implementation on Ivorian soil, if successful, would be in offensive dynamic Heineken on the African continent where the group aims to make a partnership with behemoths like SABMiller or Castel.
Heineken is the world's most international brewer. It is the leading developer and marketer of premium beer and cider brands. Led by the Heineken® brand, the Group has a powerful portfolio of more than 250 international, regional, local and specialty beers and ciders.
Note that CFAO is a leading specialized retail brand and preferred partner of major international brands. It targets promising markets in the equipment, health and consumer goods divisions in Africa and the French overseas territories. The Group is present in 37 countries, 34 of which are in Africa and seven in the French overseas territories. It had a headcount of 11,600 at the end of 2013.