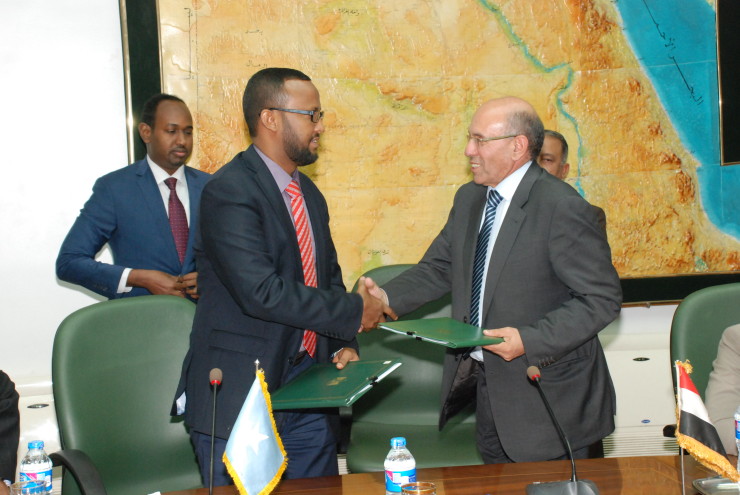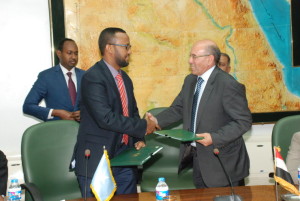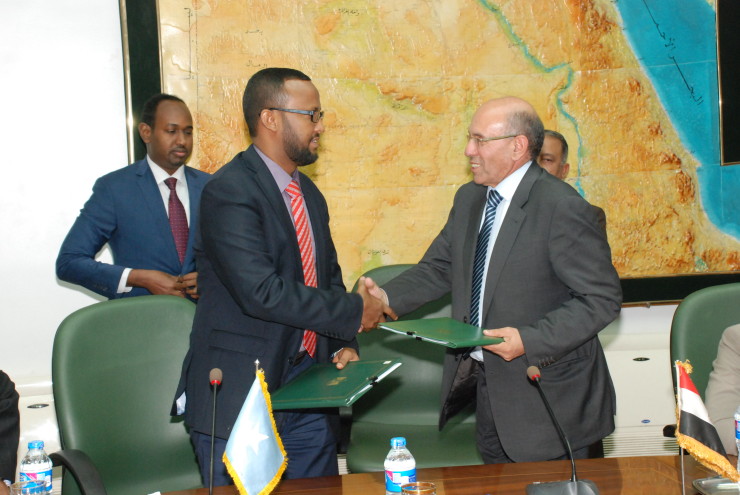 An agreement on the resumption of Somalian livestock exports to Egypt has been reached recently between the two governments which also decided to bolster exchanges of their respective local industries products.
The announcement was made at the end of the visit Somalia's Minister of Livestock, Forestry and Range Mr Saeed Hussein Iid paid to Egypt.
 Under the agreement, Egypt will help Somalia to rebuild its Agriculture, livestock and fisheries industry.
The agreement is of paramount importance to Mogadishu, due to the predominance of livestock in Somalian economy. Every year, millions of animals are exported through the ports of Berbera in Somaliland and Bossaso in Puntland. The country derives 40% of its gross domestic product (GDP) from this activity that generates about $ 250 million annually.
The Gulf countries are the main outlet for the Somali livestock, whose marketing has recorded its best level in 20 years in 2014.
According to a report released by the Food and Agricultural organization (FAO), Somalia has recorded one of its highest exports of livestock in a single year since the collapse of the central government in 1991 by transporting 5 million livestock to markets in the Gulf of Arabia.
But, said the statement, since the conflict erupted in Yemen this year, the export of livestock from Somalia to the gulf countries has been halted due to security reasons.