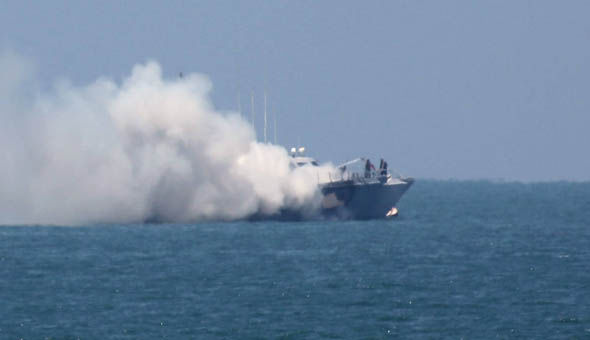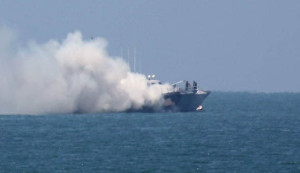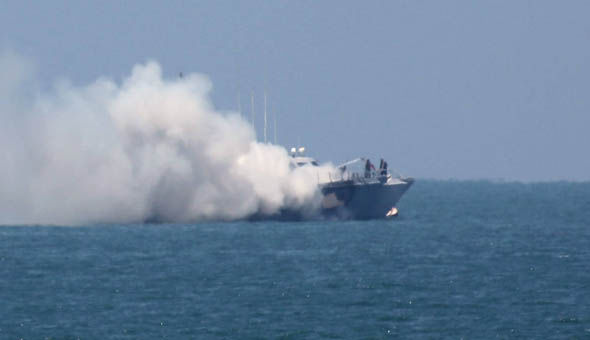 Islamic State-affiliated militants in Sinai say on Thursday that they have carried out a missile attack on an Egyptian naval vessel in the Mediterranean Sea near the coast of Israel and the Gaza Strip.  
In a statement, the Egyptian military confirmed an attack on the ship, but said no sailors had been killed. The Egyptian military said in a statement that a coastguard exchange of shots with "terrorist elements" caused the vessel to catch fire. It said there was no loss of life, giving no other details
The militants, who call themselves Sinai Province, posted pictures and  video online of what looked like a missile followed by a large explosion on the ship.
While the group's previous videos have been dominated by footage of spectacular attacks, the new film is mostly dedicated to guerrilla strikes against military outposts in the desert.
The militant group Sinai Province has focused mainly on attacking Egyptian soldiers and police in the Sinai Peninsula, killing hundreds of security personnel since Islamist President Mohamed Morsi was overthrown in a July 2013 military coup after mass protests against his rule.
Sinai Province, formerly known as Ansar Bayt al-Maqdis, announced its pledge of allegiance to Isil in Syria and Iraq last November.