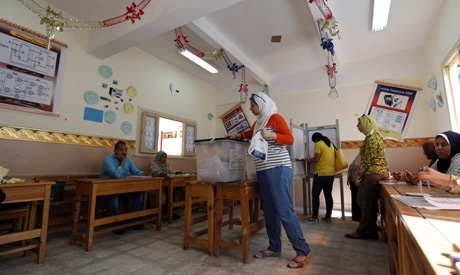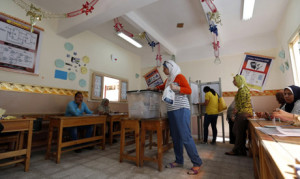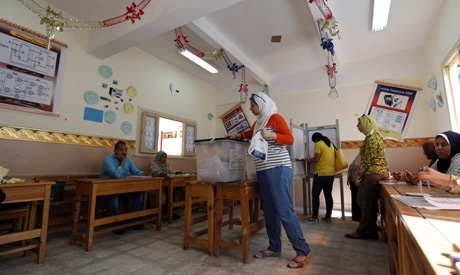 The two-day second phase of the Egyptian parliamentary elections began in the 13 remaining provinces on Sunday, with around 27.5 million people eligible to cast their votes.
Voter turnout was very low in the first phase held in 14 provinces, and there are fears that the trend will continue as the elections are viewed by many as a mere formality due to the ban of the Muslim Brotherhood, withdrawal of important opposition parties from the polls and widespread repression.
The polls are held under the observation of 63 local and 6 international organizations. Security has also been increased as forces were deployed at polling stations, major squares and state installations.
The new parliament will have 568 members of which 448 will be elected on individual basis and the remainder on winner-takes-all lists while the president of the state can nominate 28 members to join the elected members in the parliament.
The first phase of the polls has been dominated by the 'For the love of Egypt' party composed mainly of Sisi supporters, senior authorities of the Mubarak regime, provincial notables and businessmen. The party is headed by former intelligence officer Sameh Seif Elyazal. It has already won all 60 list-based seats contested in the first phase and is expected to secure the remaining 60 in the second phase.
The ultra-conservative Nour Party, the only contesting Islamist party, won 10 seats in the first phase.
Some major socialist and liberal opposition parties withdrew from the elections making critics say that the parliament will not be really representative and cannot respond to the expectations of all the citizens.