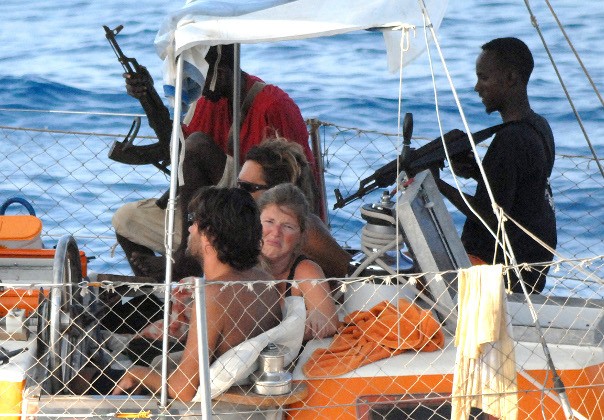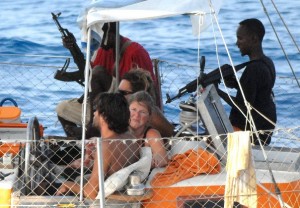 Piracy acts off the Horn of Africa have fallen sharply to 46 pirate attacks in 2012, compared with 222 acts in 2011 and 239 in 2010.
The figures were disclosed by the United States Navy which attributed the de crease to aggressive patrolling conducted by international navy forces from more than a dozen countries and increased security measures by the commercial shipping industry.
The multinational counter-piracy effort, called Combined Task Force 151, was organized in 2009 and operates in and around the Red Sea, the Gulf of Aden, the Arabian Sea and other areas of the Indian Ocean, with 25 to 30 warships on patrol every day. The United States, Denmark, Pakistan, Thailand, Turkey and South Korea are among the countries participating in the task force unit, which coordinates its efforts with other counter-piracy missions in the region operated by NATO and the European Union. Other countries participate in the struggle against piracy by sending out their own patrols independently.
The US navy warned however that despite these encouraging statistics, vigilance should not drop and the area should remain under close surveillance as the prospect of renewed political turmoil in the region, especially in Somalia and Yemen, and the prospect of economic crises may push people to resort to piracy, deemed as a lucrative business.
The Navy also called for further vigilance in October and November as the weather conditions during these two months tend to be favorable to pirate raids.
As the US navy was disclosing what it called encouraging statistics, an oil tanker carrying diesel was attacked on Tuesday about 30 kms off the Togolese capital, Lome. The pirates took hostage 24 crew members and sailed into international waters.
According to official sources, this is the second such attack in less than two weeks in the Gulf of Guinea.
Meanwhile, the US pledged to help Togo fight maritime piracy through the training of Togolese sailors and enhancing the country's expertise in the fight against piracy.
The US Secretary of the Navy, Ray Mabus, who was visiting Lome earlier this week hailed Togo's partnership with the US in securing maritime commercial traffic and sea lanes and announced that a U.S. Navy ship is expected in Togo in September to train Togolese sailors and enhance local expertise in the fight against piracy.