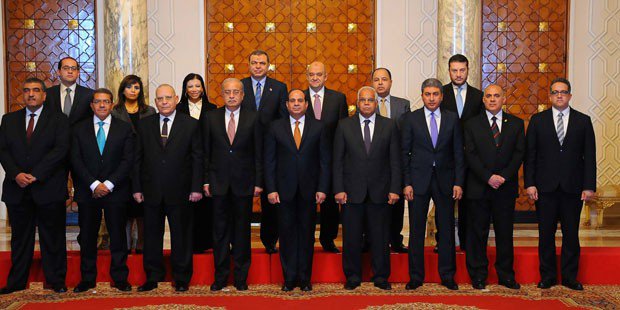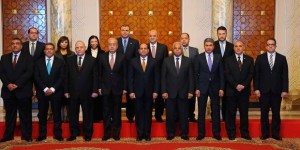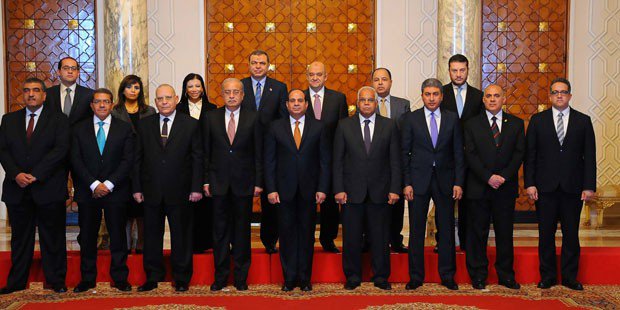 Egyptian President Fatah al-Sisi Wednesday made few changes to his cabinet with the appointment of 10 new ministers including those of finance and investment in a move to revive the country's financial situation and attract foreign investors.
President Sisi appointed banking veteran Amr el-Garhy as country's new finance minister in replacement of Hany Dimian who has served in this position since 2011, in the wake of the revolution.
Egypt's economy has been in agony since 2011, with economic growth stalling at 4.2 per cent.
Garhy known for his experience in the banking system after heading various bank institutions including Qalaa Holdings, El-Ahli Bank of Qatar and EFG Hermes is expected to re-launch the economy marked by a plummeting national currency. The Egyptian central bank devalued the Egyptian Pound last week in a move to balance import and export.
Dalia Khorshid, a former vice-president of Citibank who headed the institution for several years has been positioned as investment minister, tasked with attracting investors at the time when the country badly needs foreign currency.
Vacant justice minister position has been awarded to Mohamed Hossam Abdelrehim, a former top Egyptian judge who served from 2014 to 2015. He replaced sacked Ahmed al-Zend who fell from grace after making blasphemous comments about Prophet Mohammed.
Other landmark changes brought to the cabinet include changes at tourism, antiquities, public sector, labor, irrigation, civil aviation, and transport ministries.
Civil aviation minister came under fire following the crash of a Russian passenger jet in the Sinai in October 2015 few minutes after taking off from Sharm-el-Sheikh airport. Most western countries have suspended flights to and from Egypt after it surfaced that the crash was an act of terrorism leading to conclusion that security lapses have led to the disaster.
Al-Sisi also appointed 4 new deputy ministers – a deputy planning minister and three deputy finance ministers for treasury affairs, tax policy and fiscal policy.
Ministers of Defense, foreign affairs, economy and planning have all kept their positions.
The new cabinet is expected to present its economic program next week before the Egyptian parliament dominated by al-Sisi allies.