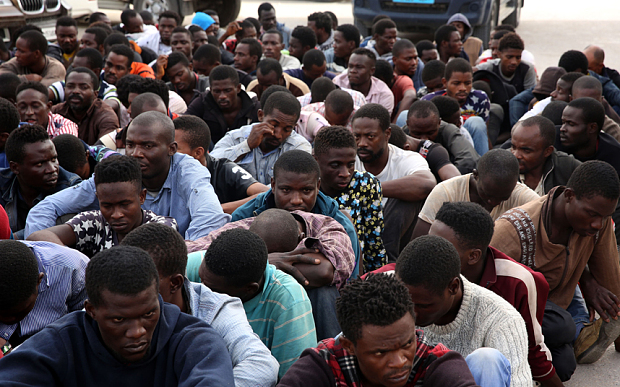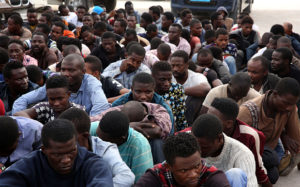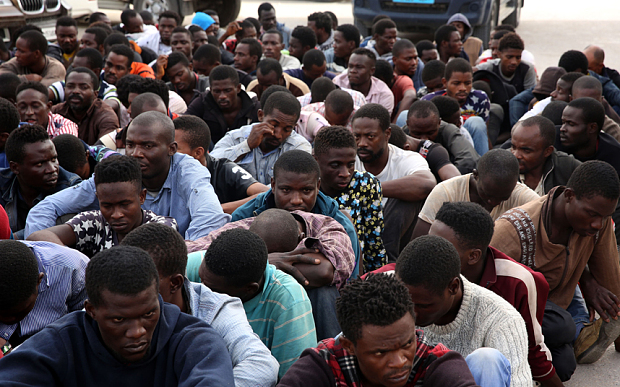 Libyan authorities on Sunday said they had arrested 203 African migrants in the capital who were preparing to make a perilous sea crossing to Europe.
The migrants were nabbed after a raid by forces battling clandestine migration targeted a house in Al-Hashan district in eastern Tripoli. Their smuggler was also arrested.
Last week alone, 6,000 people were rescued on the so-called "Libyan route"—leaving from Libya, or at times, sailing along the coast from Egypt and then crossing from Libya.
The interior ministry of Italy put migrant arrivals in the country at 23,739 since the start of the year, compared with 19,589 last year.
The chaos reigning in Libya since the death of Muammar Gaddafi in 2011 continues to benefit human traffickers and thousands of migrants trying to reach Europe from Libya, just 300 kilometers from the Italian coast.
Since the ousting of long time ruler Muammar Gaddafi, the oil rich nation has also suffered blows of attacks from Islamist militants battling for territory and recognition in the country.