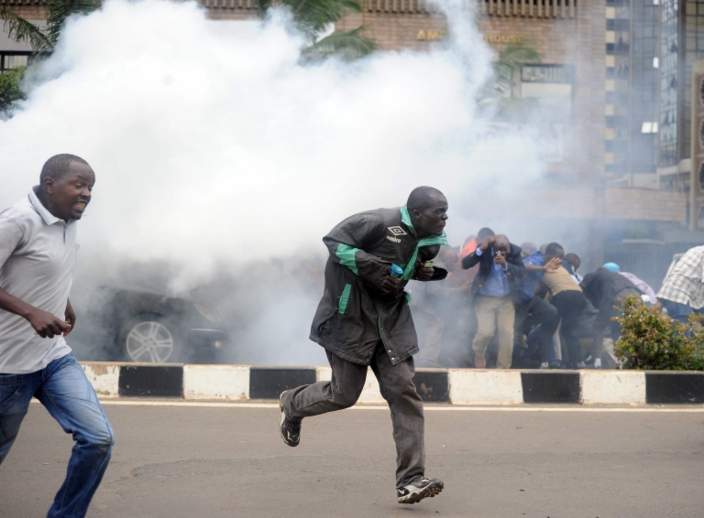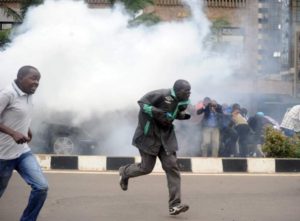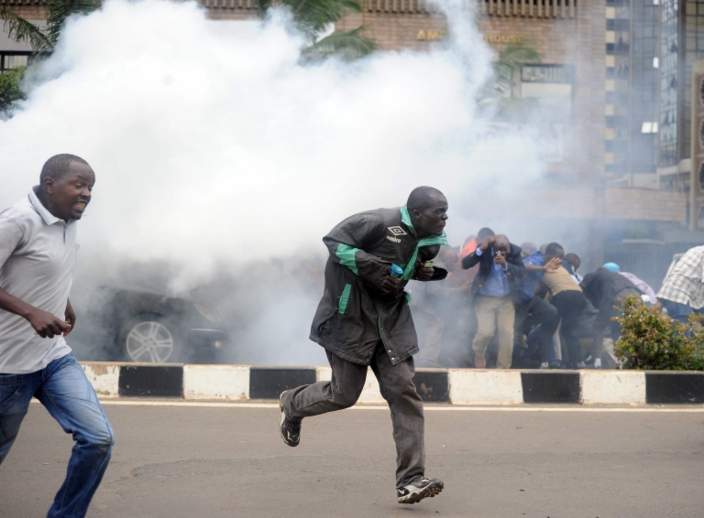 Kenyan police on Monday clashed with opposition leaders and their supporters who are calling for the dissolution of the country's electoral body.
"IEBC must go," protesters shouted at the protest in the center of Nairobi before police intervened.
With 15 months until elections, they had been staging a sit-in along the highway outside the offices of the Independent Electoral and Boundaries Commission in Nairobi, who they accuse of bias and corruption.
Police lobbed tear gas at the demonstrators as they tried to access the building that hosts the Electoral body.
The IEBC last week dismissed the opposition's accusations of bias and said its members would not quit.
"We are committed to fulfill our constitutional mandate and give this country a flawless, free and credible election in 2017," the Commission said in a statement released at a news conference. "The Commissioners are not resigning."
Members of the opposition Coalition of Reform and Democracy (CORD,) which unsuccessfully sought to overturn the 2013 election results, staged a street protest last month.
The 2013 vote, which brought Kenyatta to power, proceeded calmly despite the opposition challenge. Raila Odinga, the opposition leader who has lost previous votes, ended up accepting a court ruling. He is expected to run again in 2017.