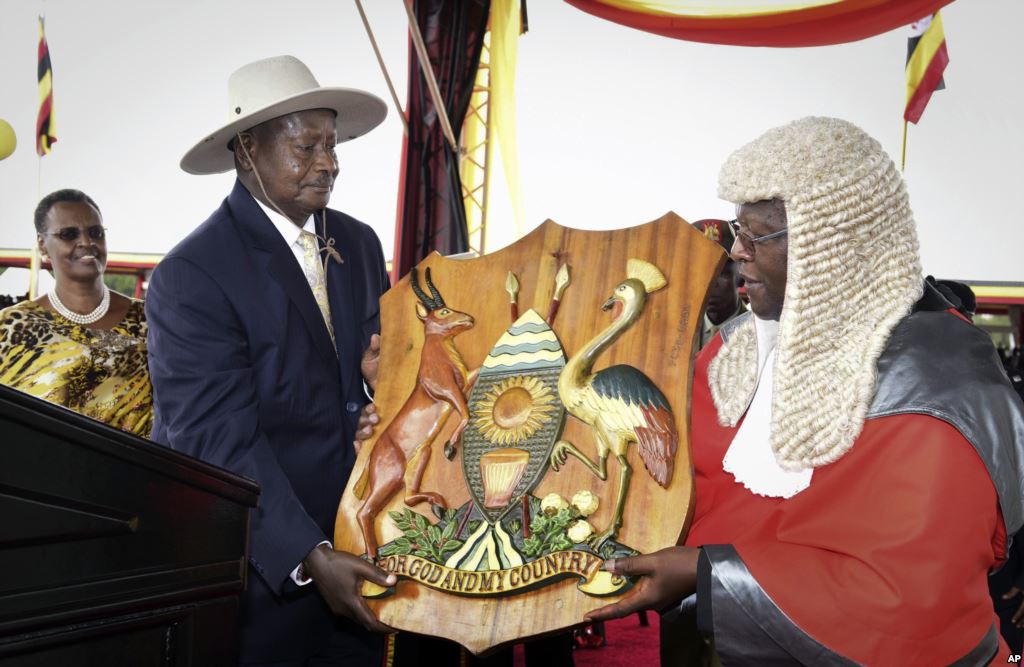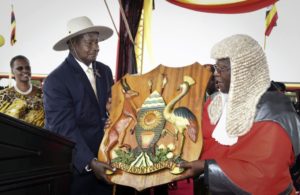 Wearing his trademark khaki bush hat with chin strap and a dark business suit, Uganda's veteran president Yoweri Museveni embarked on a fourth decade in power on Thursday when he was sworn into office for a fifth consecutive term.
Museveni, 71, was inaugurated in the Ugandan capital, Kampala, in a ceremony attended by African dignitaries including the Zimbabwean president, Robert Mugabe and the president of South Africa, Jacob Zuma.
In his speech, Museveni promised to fight corruption and impose discipline on inefficient bureaucrats who are frustrating investors.
"This time I will act directly so as to discipline the public service as we discipline the army," he said.
Museveni was sworn in amid a tense environment, as authorities blocked Facebook, Twitter, WhatsApp and other social media applications citing security concerns.
Museveni's main political opponent, Kizza Besigye, was again arrested on Wednesday after holding his own swearing-in ceremony to protest what he says was a fraudulent election.
After his swearing-in Museveni stayed on the podium behind bulletproof glass and held up the various instruments of power including the presidential seal and a Uganda flag.
Museveni, who took office in 1986, is one of Africa's longest-serving leaders. Museveni, a US ally on regional security, came to power at the end of a guerrilla war promising to re-establish democracy in Uganda. By the time his new term ends in 2021, he will have been in power for 35 years.