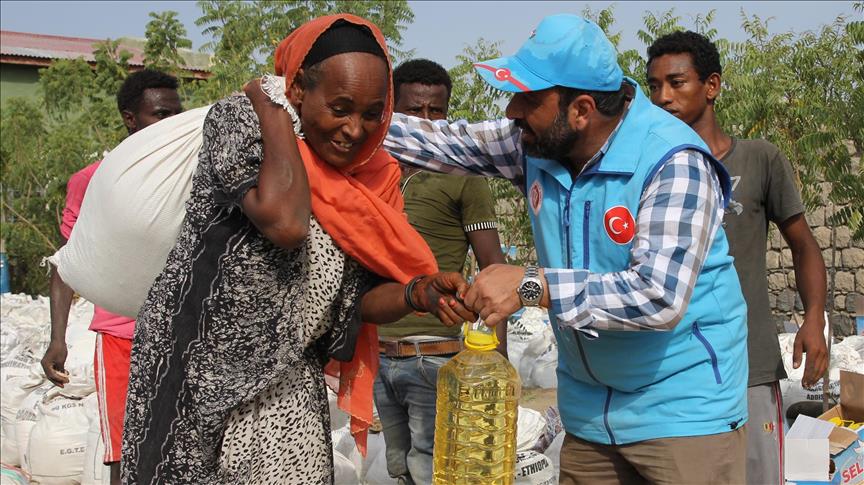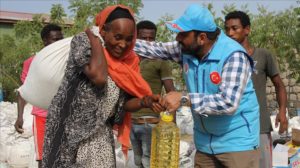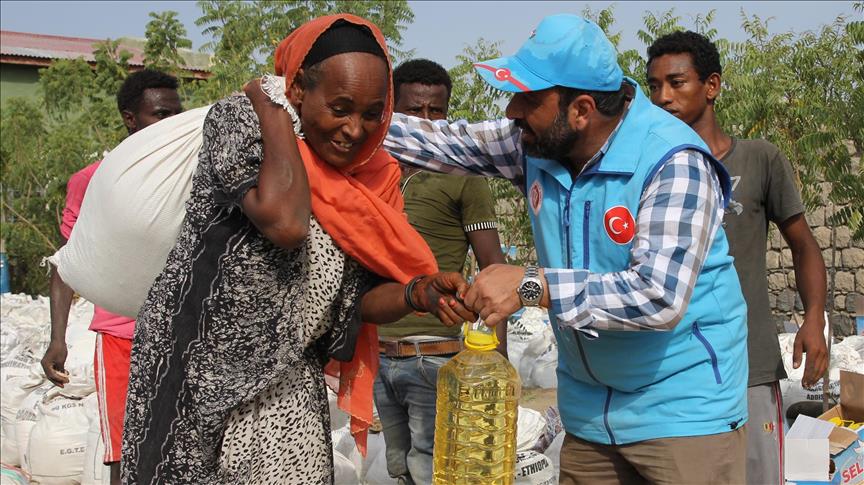 Turkish authorities have delivered 40 tons of foods items to 1,500 families in Ethiopia's north-eastern Afar regional state for the holy month of Ramadan, local media reported.
The donation was made by the Turkey Diyanet Foundation (TDV), which will set during the holy month Iftar tents in several villages of the region facing famine due to drought.
According to the project manager of the Foundation, Yuksel Sezgin, the choice of Afar regional state was made to alleviate the hardships of the population severely affected by drought.
The Afar Regional State is one of the nine regional states of Ethiopia, and is the homeland of the Afar people.
Turkish aid agencies plan to reach millions of people across the world with food aid during the Islamic holy month of Ramadan.
Families in Africa, Asia, the Middle East and the Balkans will enjoy Iftar, or fast-breaking, meals from the start of Ramadan, state news agency Anadolu said.
Ships loaded with over 60,000 tons of humanitarian aid will head to countries hit by famine such as South Sudan, Somalia, Kenya, Ethiopia and Yemen.