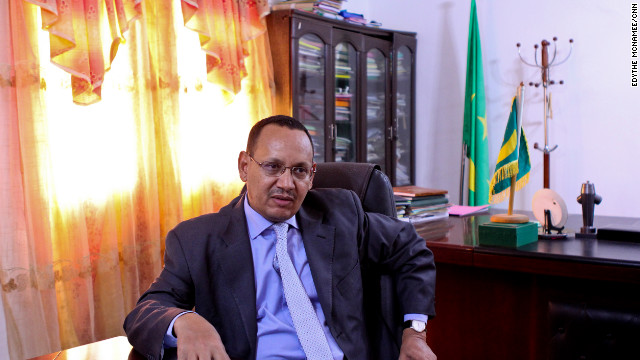 Sunday was a very busy day for the minister of economic affairs and development, Mr. Sidi Ould Tah, as he received delegates from two different financial institutions; the Saudi Fund for Development and the representative of the World Bank to the country in separate occasions.
First to take his turn with Minister Sidi Ould Tah was the delegation from the Saudi Fund for Development (SFD) which was headed by Fayçal El Ghadi. The meeting was held behind closed doors. The discussions between the two parties were centered on reinforcing the cooperation ties between them.
Saudi development fund has been active in offering assistance to developing countries through the funding of development projects with one of the most flexible terms and conditions in offering loans. The loans that it offers are tied to no conditions and repayment terms are generous and the outright grant component of such loans can amount to 60% of the total. The cost of loans is generally 1%.
Sidi El Moktar Thiam, the representative of World Bank (WB) in the country, also paid a courtesy call on the minister in his office in the capital. The meeting between the two also focused on the different cooperation ties between the Mauritanian government and the World Bank. They also discussed the ongoing funded projects by the global financial institution and their state of advancement in the Islamic republic.
Despite being rich in natural resources, the country has one of the lowest GDP rates in Africa. A majority of the population still depends on agriculture and livestock for a livelihood, even though most of the nomads and many subsistence farmers were forced into the cities by recurrent droughts in the 1970s and 1980s.