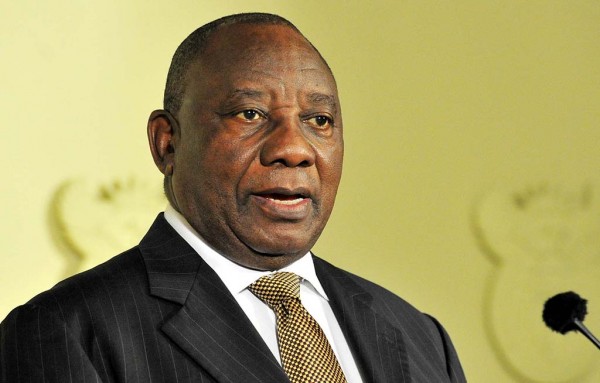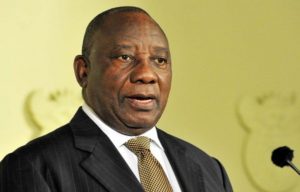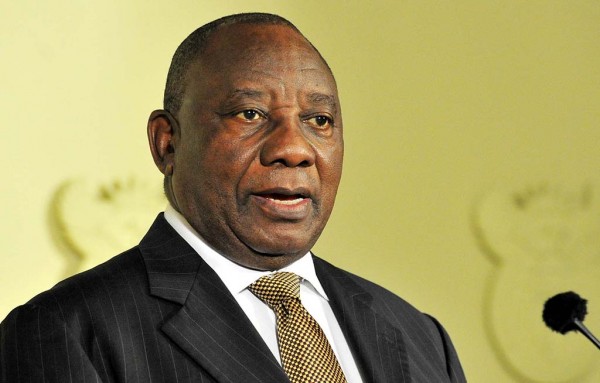 South African President Cyril Ramaphosa on Monday appointed a team of business and finance experts to seek $8 billion in investment to boost the economy of Africa's most industrialized nation.
The team is composed by former finance ministers, Trevor Manuel and Pravin Gordhan, the special economic adviser to the president, Trudi Makhaya, former Treasury Director General Lungisa Fuzile, ex-Deputy Finance Minister Mcebisi Jonas and former Standard Bank chief executive Jacko Maree.
The envoys would travel to Europe, Asia and across Africa to build an "investment book" to help plug a substantial shortfall of foreign and local direct investment, Ramaphosa said.
Speaking about why the government was targeting 100 billion rand rather than a much larger sum, Ramaphosa indicated that "we are modest because we want to over-achieve."
Ramaphosa, 65, was sworn in as head of state earlier this year after Zuma reluctantly resigned on orders of the ruling ANC.
Ramaphosa said his government was committed to "policy certainty and consistency", in contrast to his predecessor, who was criticized for policy shifts.
He called for "a radical path of socio-economic transformation" based on growth, jobs and tackling inequality.
The OECD's latest Interim Economic Outlook has revised South Africa's growth rate expectations for 2018 and 2019 upward, on the back of positive sentiment around the economy and changes to the political landscape.
The OECD has revised the expected GDP growth rate upward to 1.9% in 2018, and 2.1% in 2019. The National Treasury, however, anticipates growth of 1.5% in 2018, rising to 2.1% in 2020.