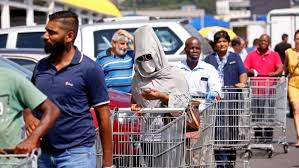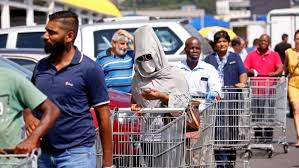 South African President Cyril Ramaphosa announced on Tuesday a "huge economic and social support plan" worth 500 billion rand (€24.4 billion), to support companies and the most vulnerable people affected by the Covid-19 pandemic.
This envelope is intended to help "millions of South Africans in the informal economy" and the unemployed who are "struggling to survive", while "poverty and food insecurity have increased dramatically in recent weeks", the President stressed.
On the economic front, the government will offer 200 billion rand in loan guarantees to businesses to cover "their operational costs, such as salaries, rents and payment to suppliers". This plan should make it possible to help "more than 700,000 businesses and more than 3 million employees" in this difficult period that has come after South Africa entered recession at the beginning of the year.
The economic slowdown due to Covid 19 has hit businesses, big and small, as well as individuals and families.
The country is the most affected in sub-Saharan Africa by the global Covid-19 pandemic, with 3,465 confirmed cases, and 58 deaths.