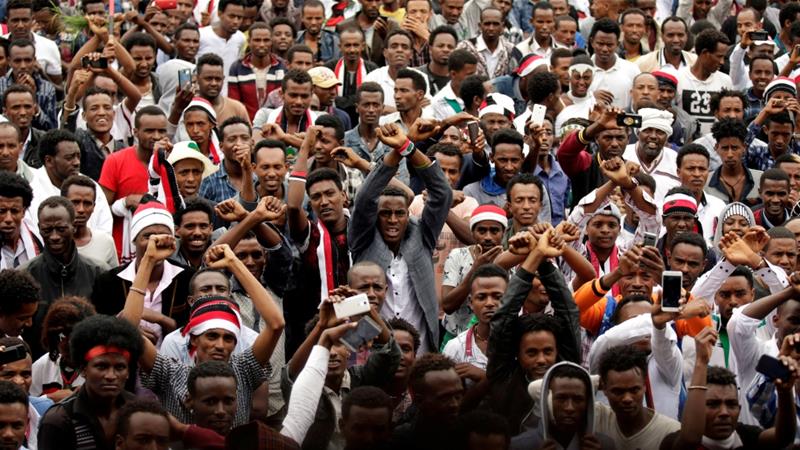 Two days of protests in Ethiopia, following the death of a famous singer from the Oromo majority ethnic group, have resulted in the deaths of 81 people and increased political and community tensions that threaten the democratic transition, initiated by Prime Minister Abiy Ahmed.
The singer Hachalu Hundessa, whose highly political lyrics expressed the frustrations of the Oromo, who have long considered themselves economically and politically marginalized, was shot dead in Addis Ababa on Monday evening.
Demonstrators immediately expressed their anger on Tuesday in the capital and in Oromia, a region that surrounds Addis Ababa and is the stronghold of the Oromo people, the largest ethnic group in a country of 110 million people.
"So far, 81 people have been killed, including three members of the Oromia special police force," said Oromia police Chief Ararsa Merdasa at a televised press conference.
On 1 July, the worst of the violence occurred in Ambo, the birthplace of Hachalu, about 100 km west of the capital.
At the heart of the discontent is the Oromo nationalists' desire to see Hachalu buried in Addis Ababa, which has a special constitution even though it is located in Oromo territory and from which they feel they have been displaced throughout history.