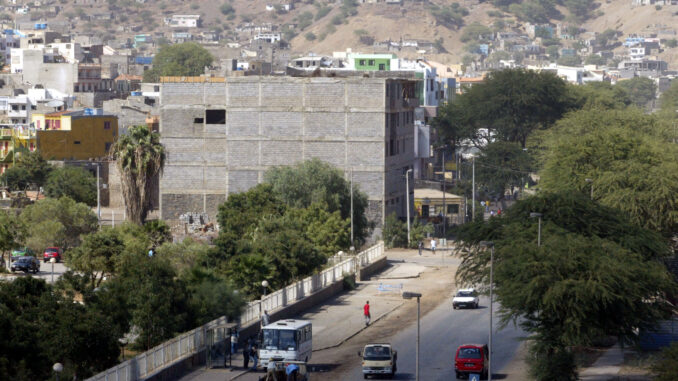 Cape Verdeans made more than 1.4 million automatic withdrawals and purchases over the Christmas period, moving 48.5 million euros, up 19% compared to the same period last year, according to official data.
According to data from the Interbank Society and Payment Systems (SISP) in the period from December 15 to 25, Cape Verdeans made a total of 1,425,173 withdrawals and purchases at Automatic Payment Terminals (POS), also known as vinti4 network, an increase of 20% compared to the same period last year.
The total value of these automatic purchases and withdrawals was PTE 5.3 billion (EUR 48.5 million), representing an increase of 19% when compared to the same period last year.
In the period under review, SISP revealed that Cape Verdeans carried out 1,093,662 purchasing operations on the vinti4 network, up 23% compared to the same period last year.
The value of purchases by this means was 3.2 billion escudos (29.4 million euros), up 26% compared to the same period in 2021, which was 2.5 billion escudos (23.4 million euros).
With regard to ATM withdrawals, a total of 331,511 operations were carried out, totaling PTE 2.1 billion (' 19.1 million), up 10% year-on-year.
In terms of transfers, 13,689 operations were recorded, 46% more than in 2021, totaling PTE 414.3 million (3.7 million euros), an increase of 43% compared to the same period last year, also according to SISP data available to Lusa.
SISP is the entity that manages the Cape Verdean interbank network, called vinti4, which involves automatic teller machines (CA/ATM) and automatic payment terminals (TPA/POS).
According to the report and accounts, the company's profits increased by 150% in 2021, to 1.8 million euros, recovering from the declines caused by the economic crisis resulting from the covid-19 pandemic.
SISP was created in 1999 and the turnover of the company, held by the Cape Verdean state (10%) and central bank (40%), in addition to the largest commercial banks, increased 25.2% in 2021 to 937.7 million escudos (8.5 million euros).