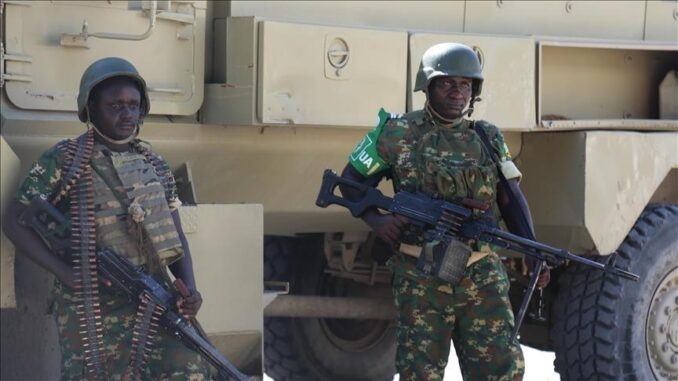 Al-Shabab militants attacked caravans carrying Ethiopian soldiers in the Bakool region of southwestern Somalia in the early hours of Sunday September 17, Somali authorities said.
The ambush targeted two caravans, one traveling from the Somali town of Yeed to Wajid and the second traveling from El Barde to the town of Huddur. Ethiopian troops have bases in Wajid and Huddur.
A Somali official said that local forces were accompanying the convoy heading from El Barde to Huddur.
The mayor of Huddur, Omar Abdullahi Mohamud, told media that the fighting began after al-Shabab ambushes.
"The fighting started after the anti-peace elements attacked the Ethiopian and Somali military convoy heading towards Wajid and Huddur, starting their attack with explosions," said Mohamud.
"The troops repelled the attack and the situation is calm."
Mohamud said the militants had lost around 50 fighters.
A senior Somali regional official who asked not to be identified told media that the most intense ambush targeted Ethiopian troops escorting military supplies to Ethiopian soldiers in Wajid. He said that when that convoy left the town of Yeed on Saturday, it spent the night near the village of Booco, about 40 kilometers north of Wajid.
"At dawn, the convoy resumed its journey towards Wajid, but was ambushed by al-Shabab," he said.
"We heard that two vehicles were hit by explosions."According to him, the fighting went on for hours.
Al-Shabab claimed responsibility for the ambush. In a statement, Al-Shabab claims to have killed 167 Ethiopian soldiers, destroyed military vehicles and seized a cache of weapons and ammunition. The casualty figures provided by both sides have not been independently verified.