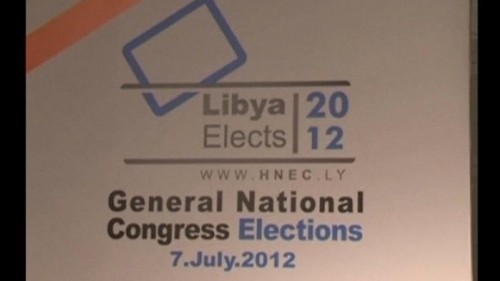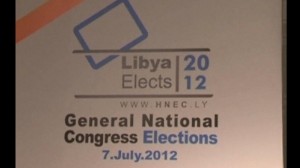 The political transition in Libya has peacefully been achieved in a symbolic ceremony in Tripoli. The newly appointed assembly took the reins from the NTC and it will officially start its duties next week despite the ongoing fighting in the western part of the country as they seek for autonomy.
Before the handing over, the 200 elected members of the congress were sworn in by the president of Libya's Supreme Court.
During the ceremony, the head of the NTC, Mustafa Abdel Jalil, said that elected General National Congress is from henceforth "the legitimate representative of the Libyan people," before passing on the baton to the oldest member of the elected assembly. Mr. Jalil described the moment as "historic" because it is the first in the country's history. One of the council members of the NTC said that "The NTC no longer exists" and "has been dissolved."
The task that lies ahead of the Congress seems to be enormous because the head of the NTC accepted that security and disarmament is yet to be solved. "We were unable to guarantee the security as we would have wished and as the Libyan people would have wished," he said. Jalil went to describe the unsolved refugee crisis as a "real tragedy".
After the ceremony, the congress held a closed door meeting to elect a president and two vice-presidents in order to avoid a constitutional void.
The ceremony which lasted for 40 minutes was graced by representatives from the civil society groups, diplomatic missions in Libya, as well as NTC and government officials.