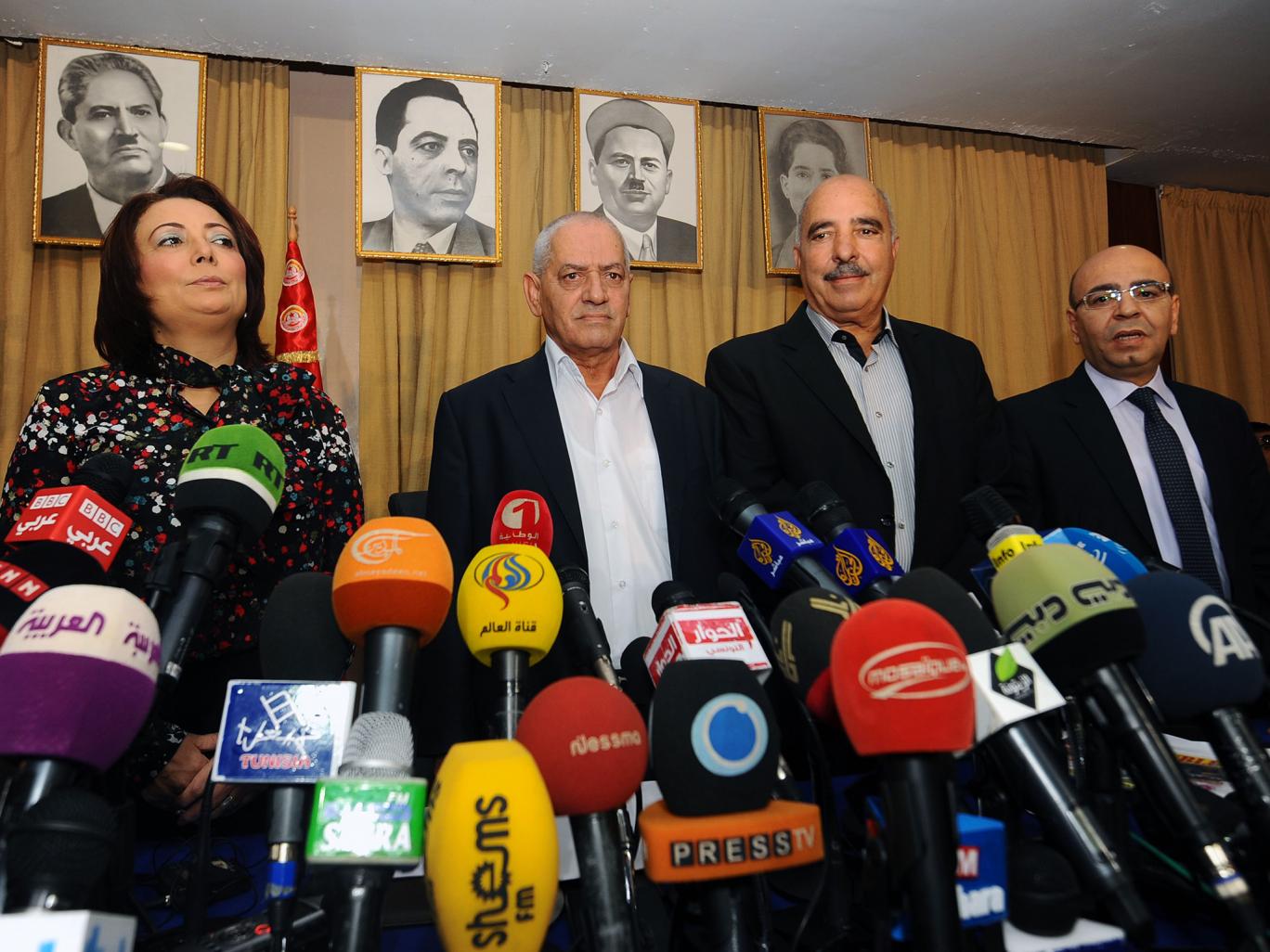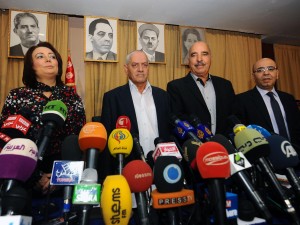 Tunisian General Labor Union (UGTT), the Tunisian Confederation of Industry, Trade and Handicrafts (UTICA), the Tunisian Human Rights League (LTDH) and the Tunisian Order of Lawyers came together to head the country's National Dialogue in 2013 when the revolution that was experiencing a peaceful transition under a government led by Ennahda was on the verge of derailing after the assassinations of two profile opposition figures. The benevolent efforts of the quartet was rewarded by the Nobel Peace Prize Committee with this year's Nobel Peace Prize.
Chairman Kaci Kullmann Five hailed them for being "instrumental" in establishing "a constitutional system of government guaranteeing fundamental rights" as well as "an alternative, peaceful political process at a time when the country was on the brink of civil war."
Tunisian media recognized that the 2011 Revolution would not have succeeded without the active contribution of the Quartet.
UGTT chief Hussein Abassi told reporters that the prize is "a great joy and pride for Tunisia but also a hope for the Arab World" as he renewed his support for dialogue and negotiations to end violence in the region.
"The prize came at the right time because our country is still threatened by different security challenges," he said.
It is hoped that the award will inspire Tunisians to safeguard the positive results they have achieved and to further build on it.
Said Ahmad Fawzi, chief U.N. spokesman in Geneva, commented that the North African country is "a brilliant example" for the countries that have experienced the Arab spring.