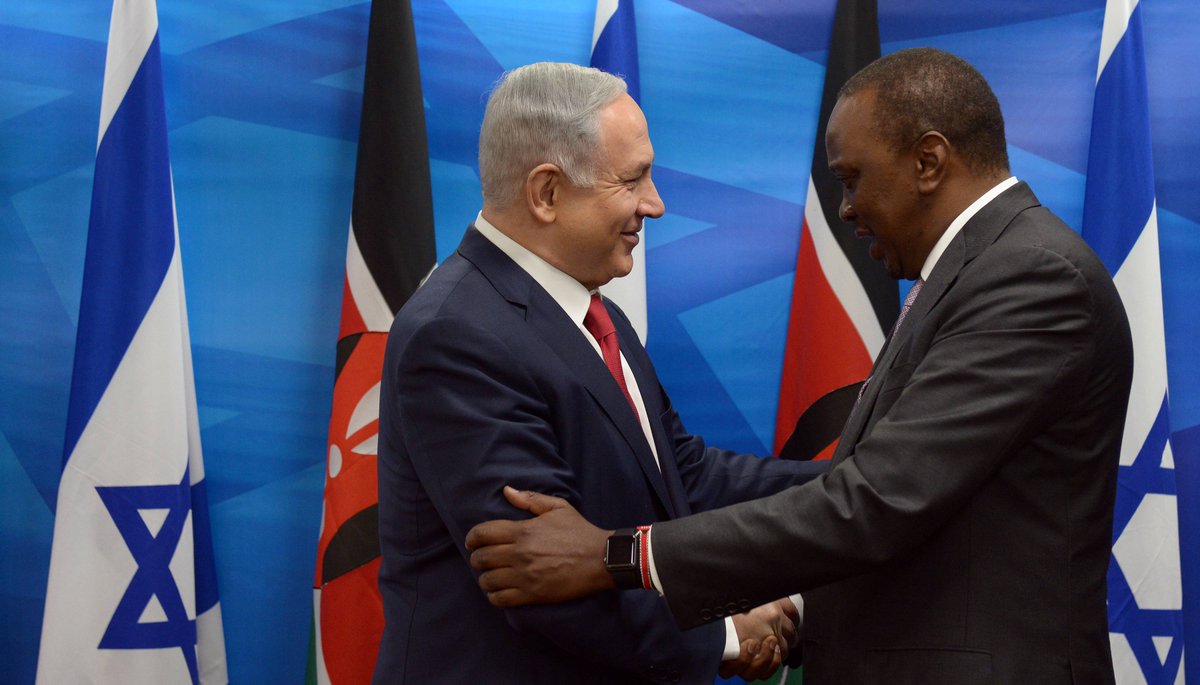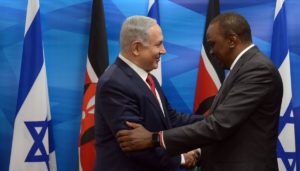 Israeli Prime Minister Benjamin Netanyahu arrived in Kenya on Monday as the first Israeli prime minister to visit sub-Saharan Africa in 30 years, seeking new trade partners and new allies.
Kenya is the second leg of his four nation landmark African tour, which kicked off in Uganda on a rather solemn note.
The trip comes as Israel launches a $13-million aid package to strengthen economic ties and cooperation with African countries, said Netanyahu's office.
Israel is seeking new trading partners on this African tour which will also take the prime minister to Ethiopia and Rwanda. Before leaving, Netanyahu told his cabinet that the visit was "part of a major effort on our part to return to Africa in a big way."
Israel wants African states to side with it at the U.N., where the General Assembly overwhelmingly recognized Palestine as a non-member observer state in 2012. The Palestinians have used their upgraded status to launch a diplomatic offensive against Israel and its occupation of lands where the Palestinians hope to establish their future state.
Israel would also provide African states with training in "domestic security" and health.
Israel's dealing with Africa currently constitutes only two percent of its foreign trade, leaving plenty of room for growth.