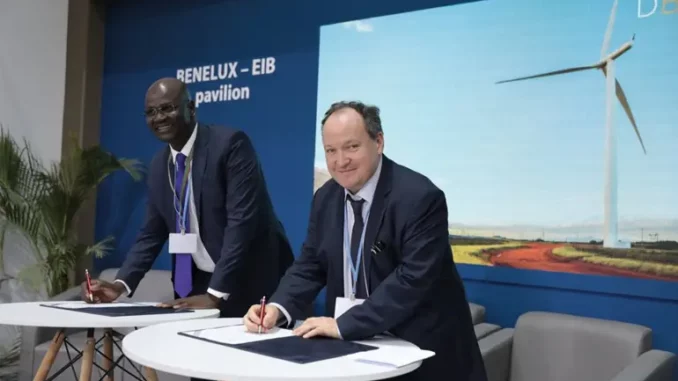 South African energy producers will benefit from a loan of 400 million euros, notably from the European Investment Bank (EIB), to develop renewable energy in this country which is very dependent on coal.
An agreement in this sense was signed between the EIB and the Public Development Bank of Southern Africa (DBSA), during the COP27 in Sharm el-Sheikh in Egypt, announced these institutions in a release.
The EIB will contribute 200 million euros (206 million USD), and the DBSA and the Green Climate Fund (GCF) will each contribute 100 million euros.
"The funds will finance private sector projects in renewable energy," said Patrick Dlamini, head of DBSA. For Mr. Dlamini, it is an "important contribution to sustainable growth in South Africa".
South Africa is one of the twelve countries that pollute the most in the world, with an electricity produced at about 80% from coal. The amount released by the EIB is the largest it has ever invested in South Africa, according to the EIB.
The solar and wind energy projects that the EIB will support should prevent the emission of 3.6 million tons of CO2 into the air, and create hundreds of jobs, according to the EIB.
Earlier France and Germany had announced a first envelope of 600 million euros to support the energy transition in South Africa.
The country will need at least 500 billion dollars of aid to achieve carbon neutrality in 2050, according to the World Bank.